His Grace Churches International


Rt. Revd. Dr. Bishop Yousaf Nadeem Bhinder is born at Village Bawry District Gujranwala Punjab Pakistan. His parent were not rich in finance but they were very strong believer in their faith on Lord Jesus Christ. They were well respected because of their honesty and trustworthy character.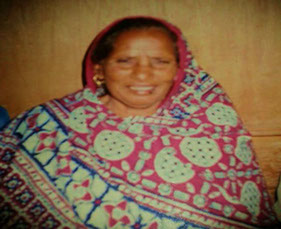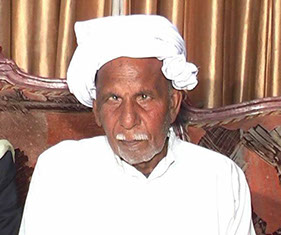 Mr and Mrs. Khushi Masih Bhinder. Parents of the Bishop
Once a time, when there was a plan to build church building at Bawry, the foreigner Catholic priest Fr. Francis said "I wish an honest and gentle man lay the foundation stone" After consideration Bishop's father name was announced to lay the foundation stone for Church building.
Bishop grew up at the same village and completed his education (matriculation) from Government Boys High School Talwandi Musa Khan Gujranwala.
Education
F.Sc. (higher Education with science subjects) …………. Dated 1988
B.A. (Islamic History and Journalism)...................................Dated 20th of March 1999
B.Th. (Bachelor of Theology) ................................................Dated 15th of December 2000
M.Div. (Master of Divinity) .....................................................Dated 16th of March 2005
D.Min. (Doctor of Ministry) ....................................................Dated 5th of April 2006
A.L.T (Singapore).................................................................. Dated August 2002
August 1998 Bishop wrote and published his first book. which become very famous book among Muslims and Christians in Pakistan. That book has given him big name around the World among Urdu speaking people.
In 1986 during college time Bishop joined Singaporean Charismatic Church at Karachi city. He got water baptism from same missionary Church through Pastor Michael Tan and Pastor Christopher Chee, same day Bishop got the baptism of Holy Spirit. His life totally changed and he started doing open street evangelism with Singaporean evangelistic team, Bishop spent 5 years doing open street evangelism. He has translated a lot of Church literature in to Urdu language "Foundation 1, Foundation 2, Foundation 3 and Foundation 4" and some other hand booklets. He worked with that team as an interpreter and translator for many years. When God spoke to him for new realm of evangelism he left Karachi city to Gujranwala, Lahore and Islamabad cities and started working with evangelistic team and spent a lot of time to establish Churches in different villages, towns and cities. In 1997 with special aim and purpose Bishop Bhinder started ministry with the name of "His Grace Churches International" and His Grace Bible College.
Through Bible College he trained more than 2000 Pastors. He also started mobile Bible College Classes in different areas. With the grace of God, he visited many countries as a Gospel missionary and being born in poor family he has beaten the poverty and made history. Also, he wrote and translated 20 books in Urdu language and is planning to publish his new books in English language.
Bishop Bhinder have worked hard for Churches and have compassion to uplift communities in their basics needs. He helped the poor and needy families in their education and health needs. He had built, buildings for the use of Church and social activities. He established schools for persecuted and rejected Christians of Pakistan. Whenever flood disturbed Pakistan, he has been providing food, blankets, and shelters to the victims of flood. He has been working as a peace maker (harmony among Muslims and Christians). During Covid-19 Pandemic 2020, Bishop Supplied Foodstuff among 1100 Families Including Christians, Muslims and Hindus throughout Pakistan. Also He has provided Pure Drinking Water Facilities in 4 different villages and town. Furthermore, On December 2020 he have provided 100 warm blankets to Christian and Muslim Prisoners at Gujranwala Jail Pakistan.
Bishop loves the poor people of the world and desire to do much for needy and poor people, especially Pakistani poor rejected and persecuted Christians and other minorities of Pakistan. He has blessed 200 bicycles and 100 sewing machines and 5 motorcycles to needy Christians. Bishop Bhinder wish to be a more than good Samaritan.
EARLY LIFE TESTIMONY.
Before his birth, his mother become very ill and weak in health and he born in his family after 12 years of his elder brother. After 3 months of his birth his mom was travelling to her parents by Tanga (horse carriage) and he was with his mother. The horse jumped into deep pond with whole passengers. Other passengers come out of the pond with their swimming skills but his mother had no swimming skills later his mother was recovered unconscious but he was recovered within 2 hours from deep water. This is to tell you that our God is miraculous God. God is there to protect him for His big purpose, devil cannot do anything wrong when God is with His people.
Many times, God have protected him from storms, accidents and militants attack. With God grace he is living miraculously.
Glory and honour to our God who is using His servants for the glory of His name with signs and wonders. Our God is God of Miracles. Praise and honour to Jesus Christ. Bishop Bhinder always give thanks and honour to Lord Jesus who is above all He is King of kings, Lord of lords and Doctor of doctors. He is wonderful and awesome God and able to restore and heal His people.
THERE IS MANY TESTIMONIES.
How God is healing people and blessing people through His Grace Churches International. God is using His Servants inclunding Bishop Yousaf Nadeem Bhinder with signs and wonders throughout the World. Daily he and pastoral team are receiving phone calls to pray for sick and unhappy people. God is listening their cry and people are getting healing and blessings.
There are hundreds of testimonies in our church congregations. God is using his servants including Bishop Yousaf Nadeem Bhinder and his whole team for the glory of His Kingdom.
Kidney stones disappeared by prayers
A man from Pakistan who couldn't able to walk because of bad stroke. After telephonic prayer God healed him.
God healed our Christian sister who was suffering in mouth rash. There were red spots outside and inside her mouth. She was suffering for years. She came to our prayer meeting and God healed her immediately.
After 13 years of illness one of our sister got healed from crohn's lymphocytic colitis now she can eat food Glory and honour to God.
God protected a mother and her baby in her womb, doctors said the baby in her womb is not getting proper growth and they suggested an operation but she telephoned the team to pray. The team cried to Abba Father and He healed her daughter and her baby. She gave birth without operation. Praise God.
God healed a little girl while she was at hospital on ventilator.
Glory and honour to God who healed a girl from dengue fever.
God also healed a man from Thailand who was also suffering in dengue fever.
A praising report from Canada a family had demonic problems and what they found was that, their cloths were burnt on daily basis and they had to go to their neighbour house to change their daily use clothes. Through telephonic prayer God put joy among them and devil run away from that family.
God healed two people from gangrene.
God granted visa to families to go abroad.
God saved a woman from major heart operation.
God healed a blind girl. She was born blind in a non-Christian family. Her family was told about our healing prayer meeting. They brought her to our prayer meeting and her eyes were restored.
Christian teenager was in a comma for 6 months. The family called Bishop Yousaf Nadeem Bhinder and God raised the boy from comma.
God is using our team for His Glory. God is using Bishop Yousaf Nadeem Bhinder and Mrs. Bishop in healing ministry. By their prayers God had mercy on barren wombs.
DEAR READERS
Bishop Yousaf Nadeem Bhinder would like to preach you about healing and blessings and about the grace of Almighty God through Jesus Christ. There is written in Ps.103:3 "who forgives all your iniquities who heals all your diseases". The disciples (servants of Jesus Christ) have authority to bring healing and blessings. Also in the Gospel according to Luke 9:1-2,6 "Then He called His twelve disciples together and gave them power and authority over all demons and to cure diseases, He sent them to preach the kingdom of God and to heal the sick" The disciples of Jesus Christ can do great and miraculous things to give glory of his Master's Name. Hallelujah He is using Bishop Yousaf Nadeem Bhinder for the glory of His name.
Please feel free to contact us, to write us about your problems, diseases and we will happily bring them to God' throne for your healing and blessings. Our Jesus is same yesterday, today, tomorrow and forever. He can heal you, bless you and He can bring joy and happiness in your families. God, bless you abundantly.
The Bishop has also been active both in Pakistan and globally with church based activities and promoting peace and harmony between religious faiths which included, preaching and educating on the word of God in un-reached areas of Pakistan, looking to increase the number of followers and support for the local church.
Also he overseeing 31 churches throughout Pakistan, providing support, guidance and management to over 134 church Pastoral team, the
Bishop also helped much in generating financial donations for the growth and development of His Grace Churches International.
His Outreach work is to develop the knowledge of Christianity among harder-to-reach, predominantly Non-Christian communities in a loving and respectful manner by facilitating the teaching, development and graduation of Pastors, Development of women's ministries, youth seminars and Sunday schools.
Bishop Nadeem is working hard to promote peace, love and harmony among Nations Internationally. He is former member of District Peace Committee Government of Pakistan and through that platform he brought and promoted peace, love and tolerance among societies around the World. He is working hard to promote peace and harmony among humanity.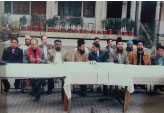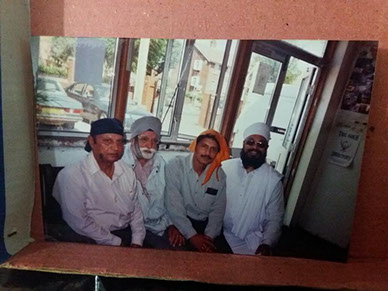 with God grace Bishop Yousaf Nadeem Bhinder did lot of work for suffering people. He is former member of "Human Rights Commission of Pakistan". He spent his golden and youth age to promote peace and bring comfort to Pakistani suffering Christians and other religious minorities in Pakistan and Internationally.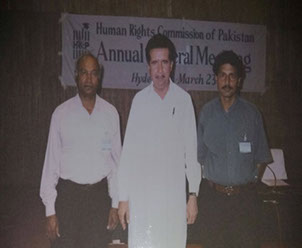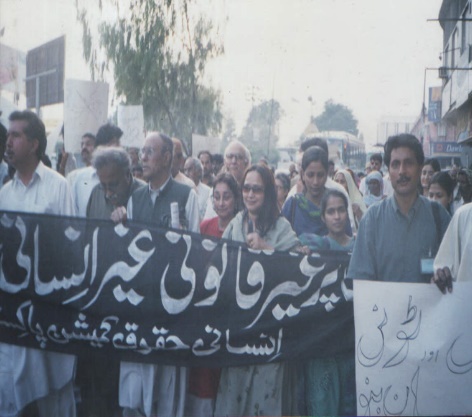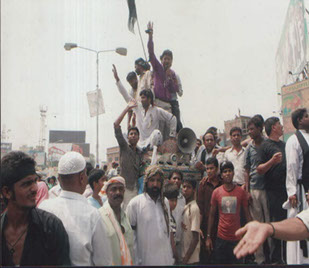 Bishop is well-wisher of youth and love to create such good activities for youth which will be good for young people.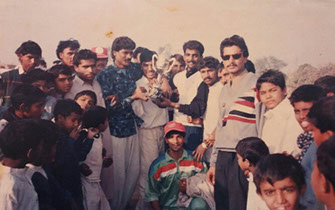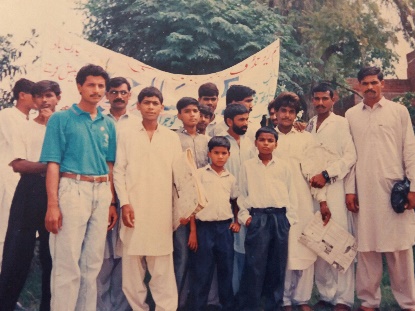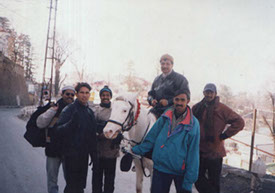 Since 30 years he did much for youth. He organised many youth festivals such like cricket tournaments and adventure programme.
Bishop was good player of "volley Ball" and he was a good scout during his high school time

Bishop Yousaf Nadeem Bhinder is not born in rich family but he loves to help needy and rejected and old people all the time. When he was so young and student of year 5, his habit was developed to donate his school pocket money to old needy people in his village. With same habit, he is so passionate to help people in their needs.
He helped many students in their education.
He helped many families during their marriage time.
He helped when there were floods in Pakistan.
He established sewing centres in different areas where poor girls can freely learn the skill and support their families financially.
He helped many orphans in their education.
He helped people to find and have their jobs in Pakistan.
He guided people to obtain their visas to go abroad for higher education and for jobs.
He helped many families to have fooddtuff and Pure Drinking Water.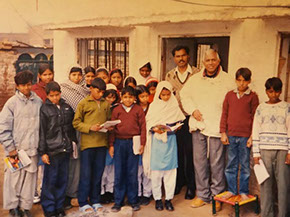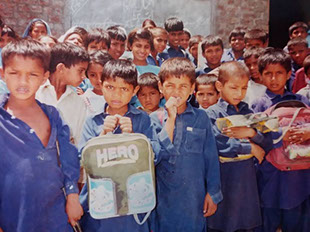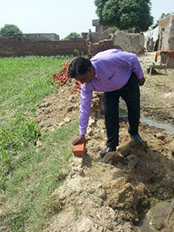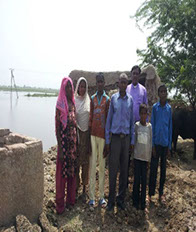 With God grace and friends supports Bishop had built some buildings at Gujranwala, Lahore, Rawalpindi and Karachi cities. These buildings are being used as a Church and communities social programme free of cost.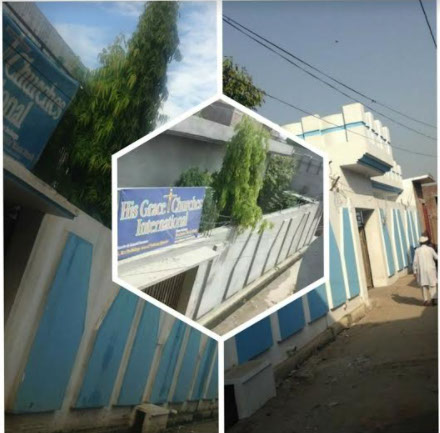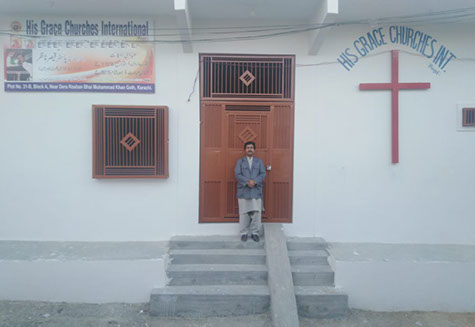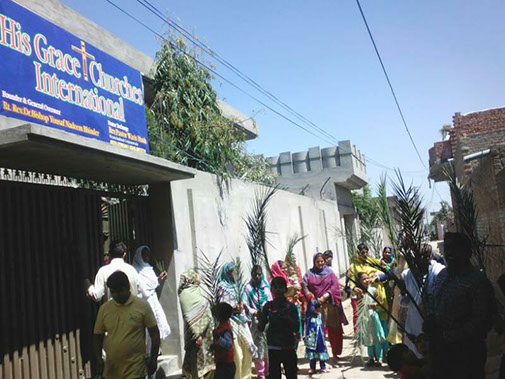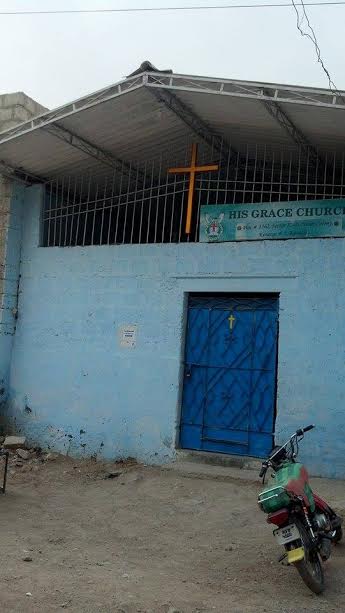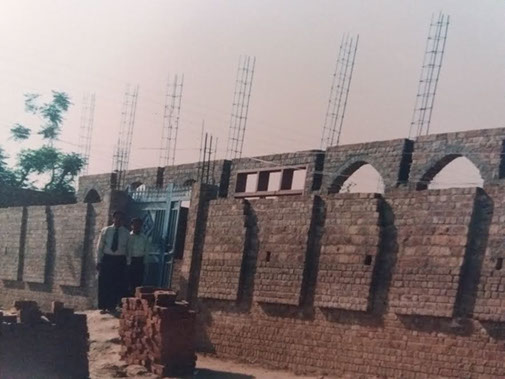 Bishop Nadeem is very famous and well known convention and seminars Gospel speaker/preacher in Pakistan. All denominations of Churches in Pakistan love to hear Gospel messages from him.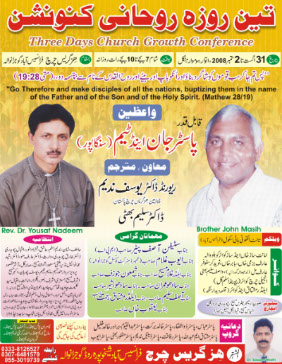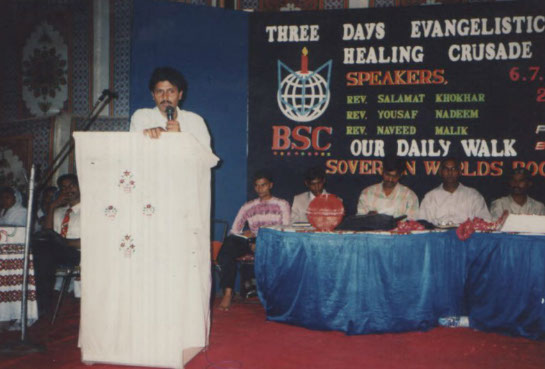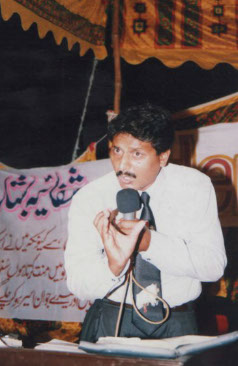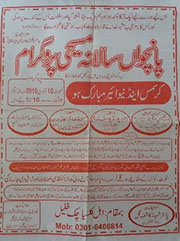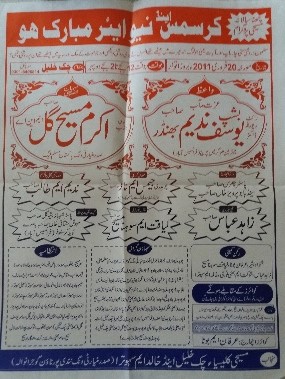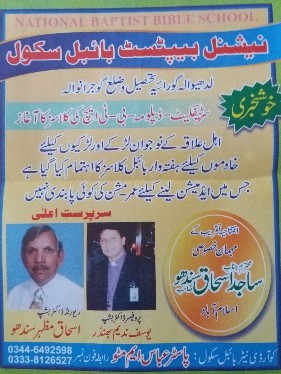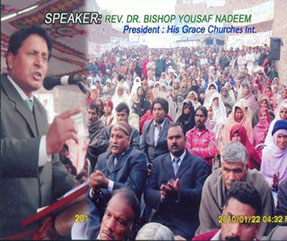 GOOD WRITER / TRANSLATOR AND INTERPRETER
Bishop Nadeem is established writer and translator with the credit on over 20 religious books. He is multilingual man of God, fluent in English, Urdu and Punjabi and some other languages dialogue.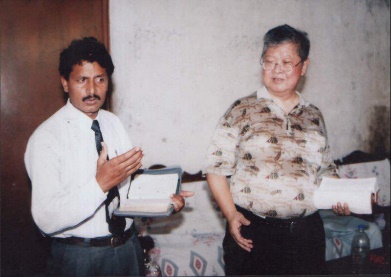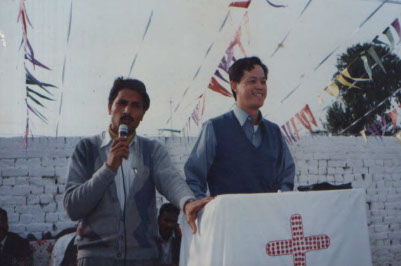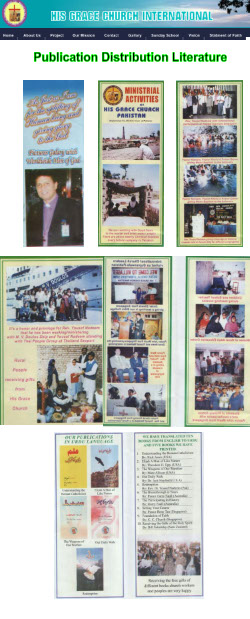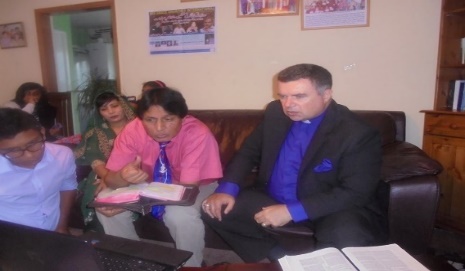 God is using Bishop Yousaf Nadeem Bhinder in healing sides as well as other ministerial areas. There are many testimonies taking place and people are getting healed when Bishop and his team are praying.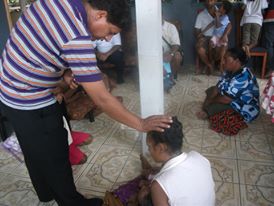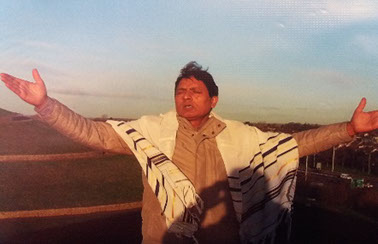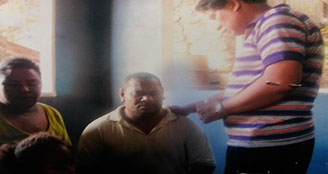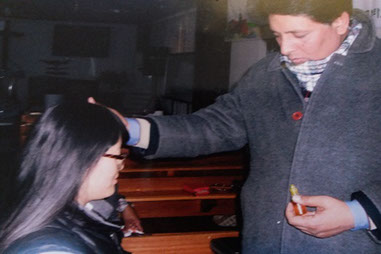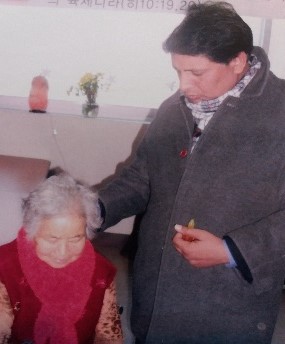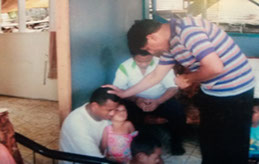 Bishop Nadeem have a passion for the nations. He is daily praying for the peace of the World and praying/crying to God for people to entering in the kingdom of Heaven and for persecuted people international.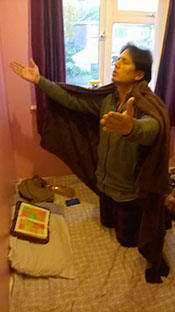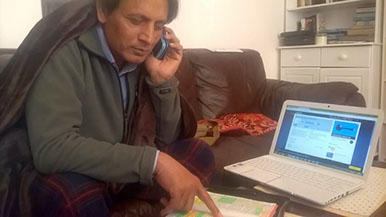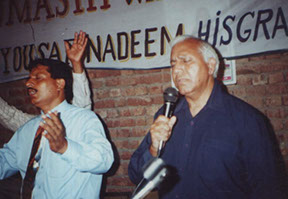 ESTABLISHED PRIMARY SCHOOLS
With God grace Bishop Nadeem have established primary schools in two different places. Poor children are getting benefit from these schools.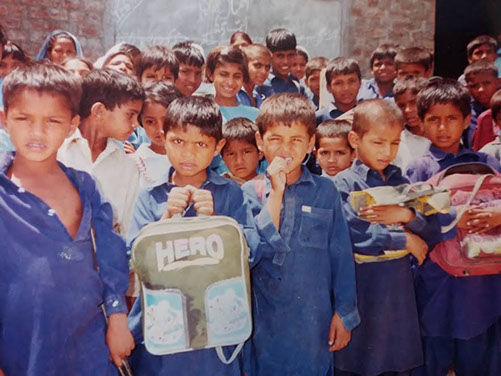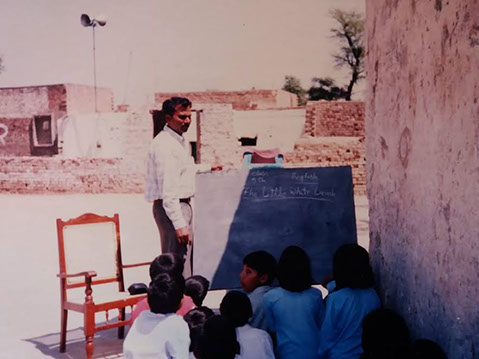 ESTABLISHED SEWING AND ADULT EDUCATION CENTERS
Bishop have established sewing and adult education centres with the help of his dear wife and some others Pastors wife to educate the uneducated Christians girls and women.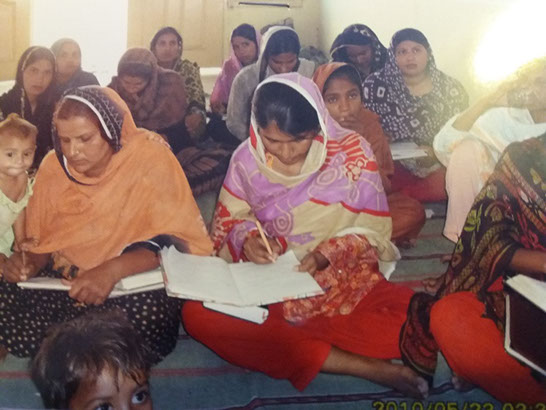 ESTABLISHED BIBLE COLLEGES
In 1996 with the help and support of friends Bishop Nadeem started a Bible College. Hundreds of pastors are getting training from our Colleges.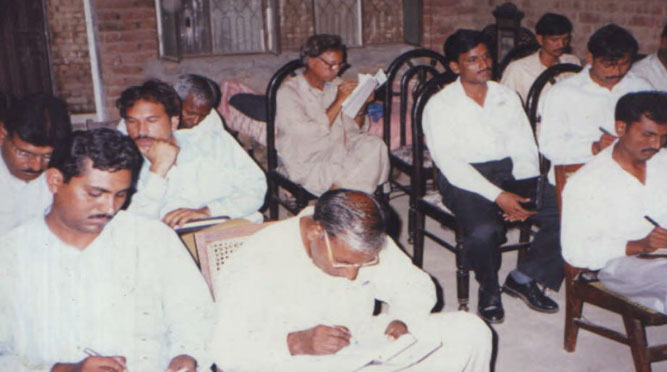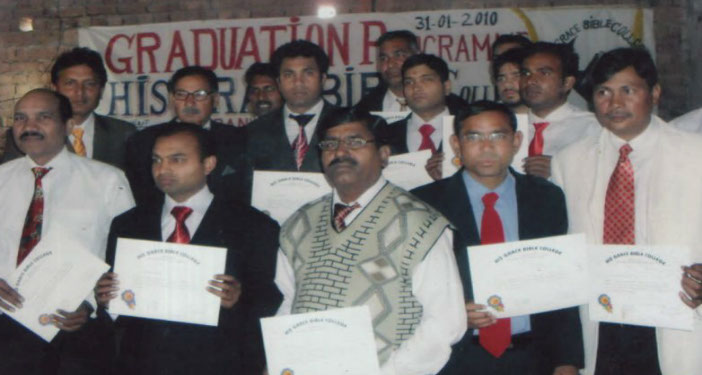 ORDINATION & CONSECRATION
Bishop Nadeem is ordained as an evangelist in 1988 and ordained as a Pastor in 1997. In 2010, he consecrated as a Bishop of HGCI.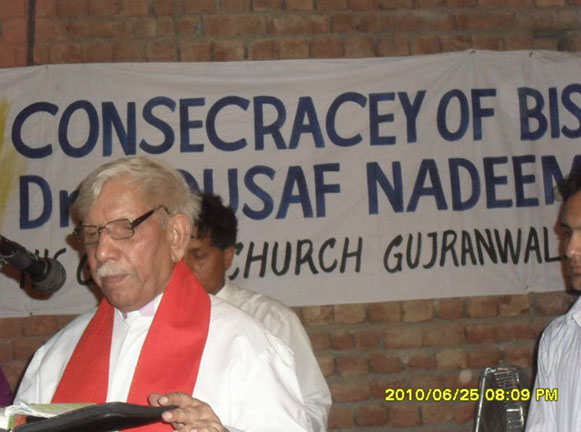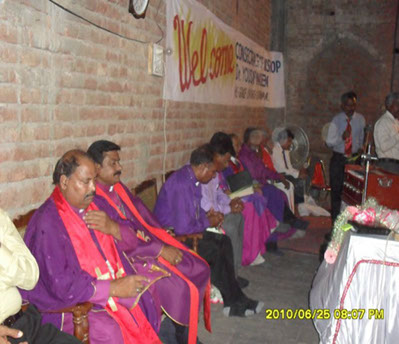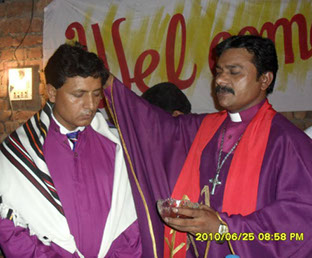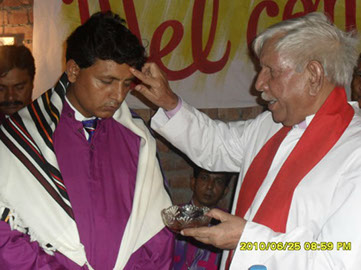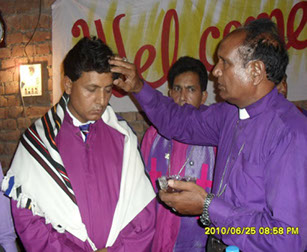 F.Sc. (higher Education with science subjects) …………. Dated 1988
B.A. (Islamic History and Journalism)..................................Dated 20th of March 1999
B.Th. (Bachelor of Theology) .................................................Dated 15th of December 2000
M.Div. (Master of Divinity) ........................................................Dated 16th of March 2005
D.Min. (Doctor of Ministry) ........................................................Dated 5th of April 2006
A.L.T (Singapore).................................................................... Dated August 2002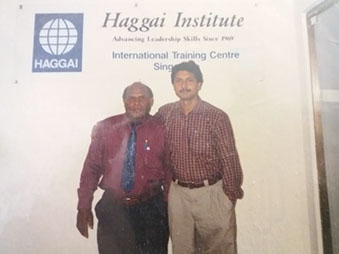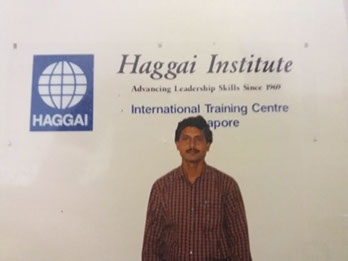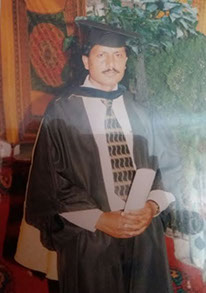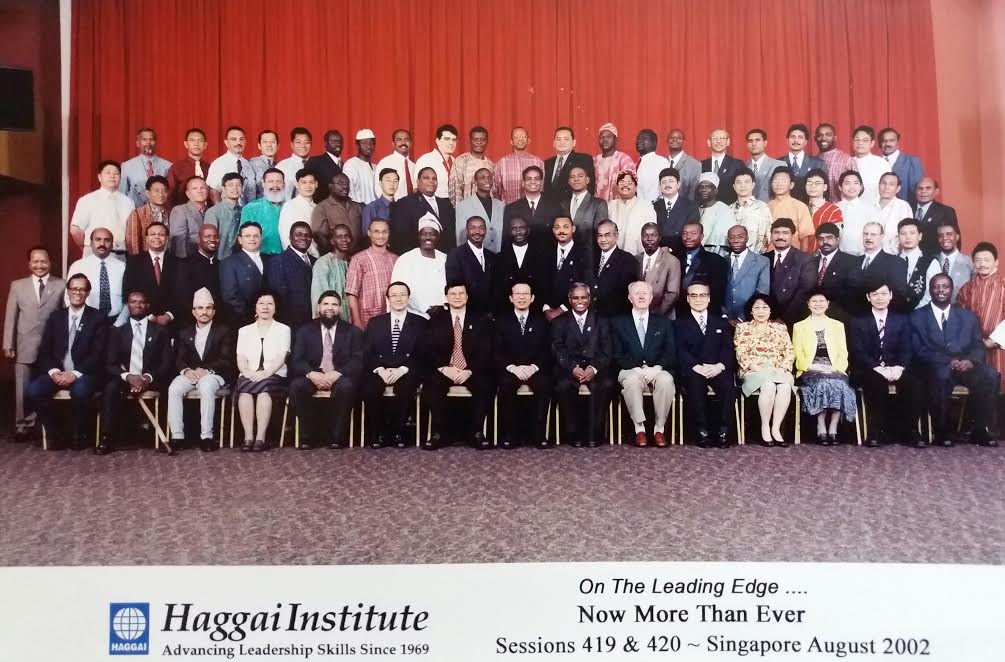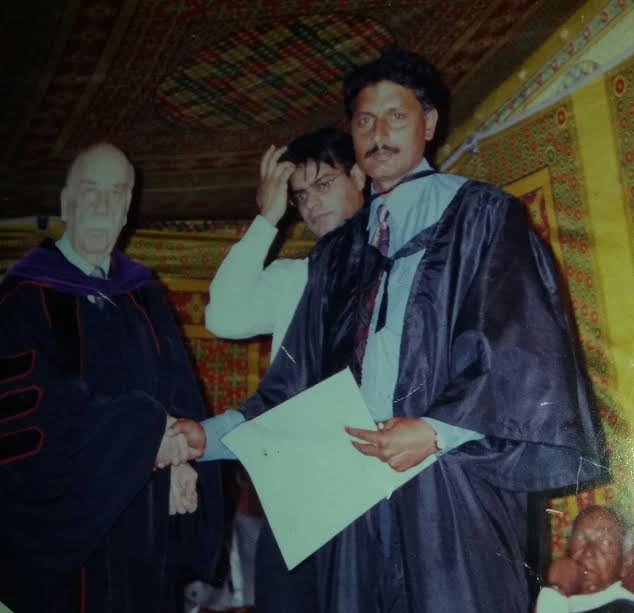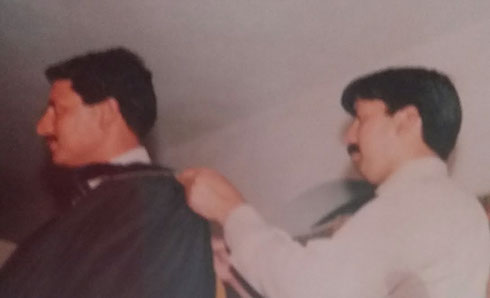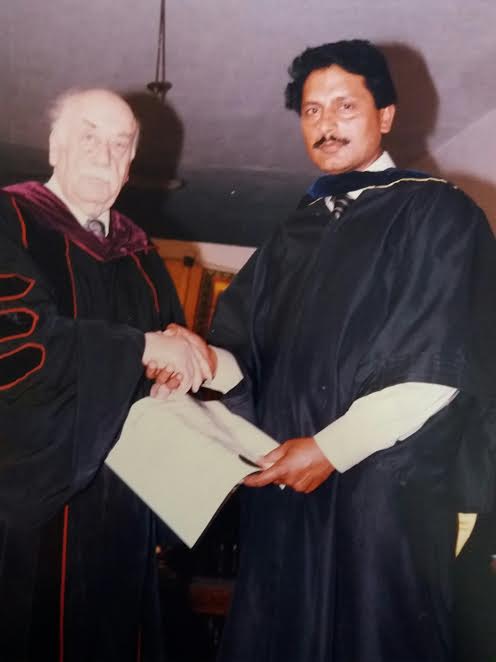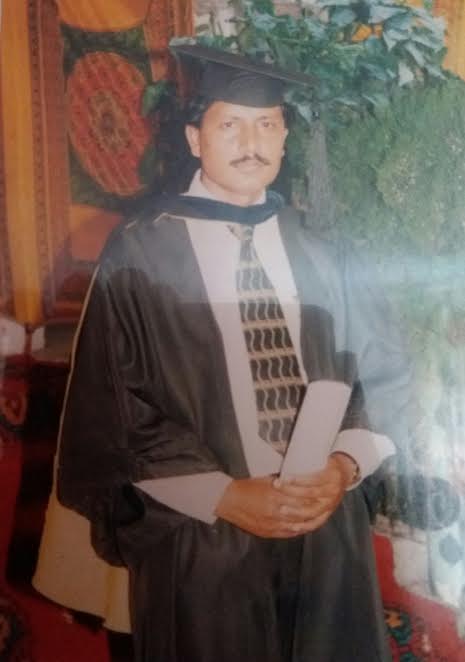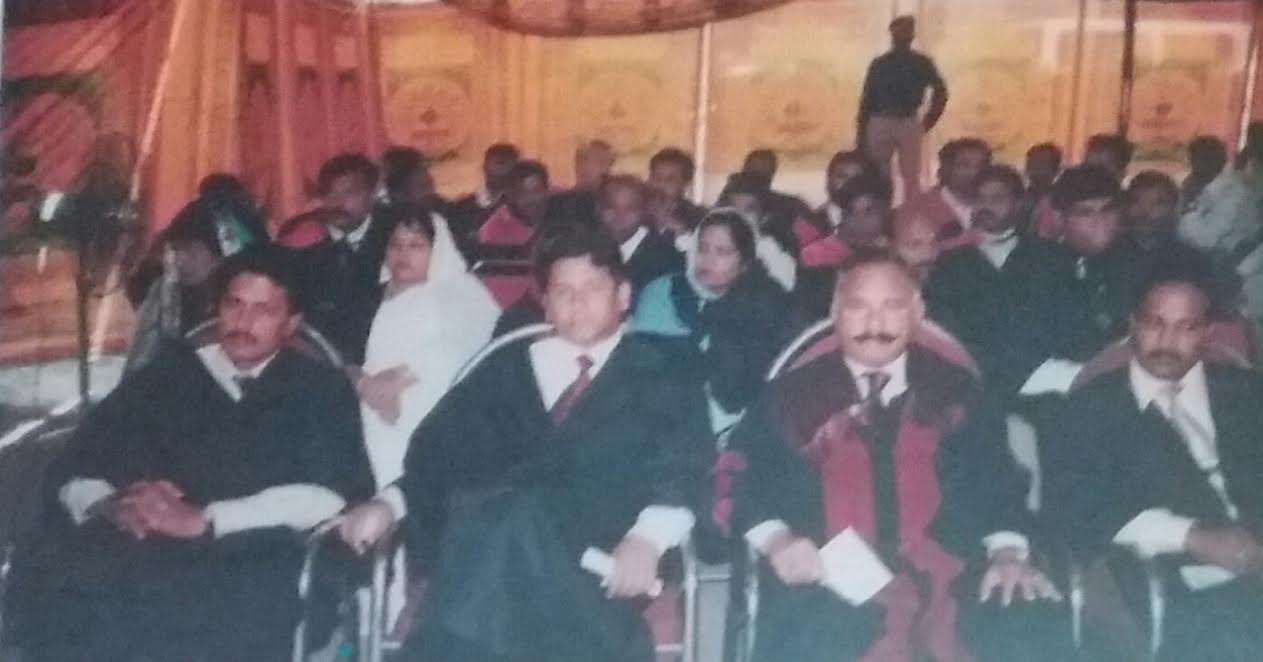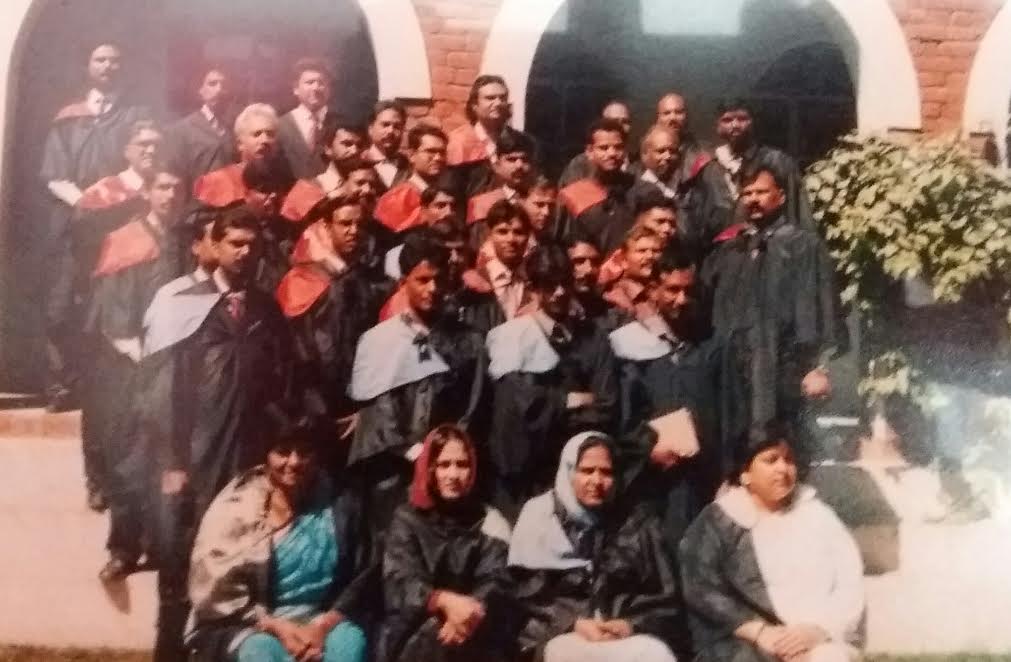 MEMBER, FORMER MEMBER AND ALUMNI
1. Human Right Commission of Pakistan.
2. District Peace Committee Government of Punjab Pakistan.
3. Central Executive Member of National Council for Interfaith Harmony of Pakistan.
4. Executive member and Secretary General of The National Supreme Council of Bishops of Pakistan.
5. Partnership with Good News Ministry Church Papua New Guinea.
6. Alumni Haggai Institute USA.
7. Director Compassion For Pakistan.
8. Working with Living Faith Church.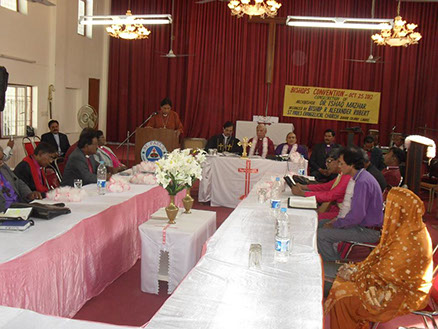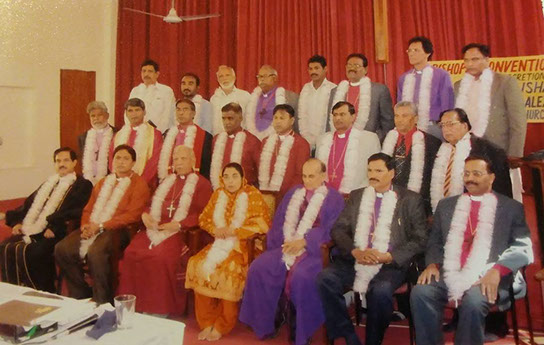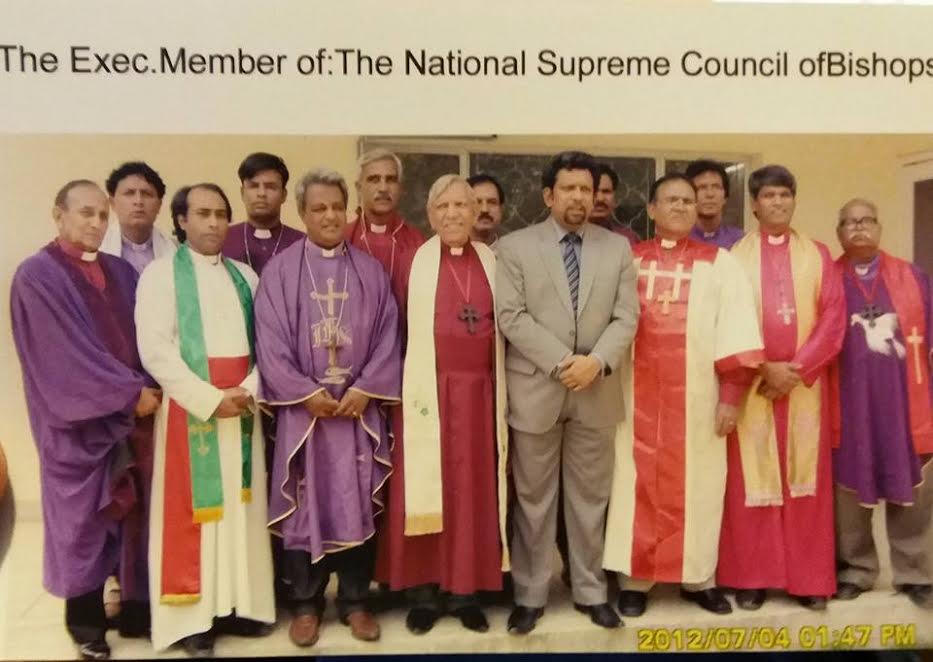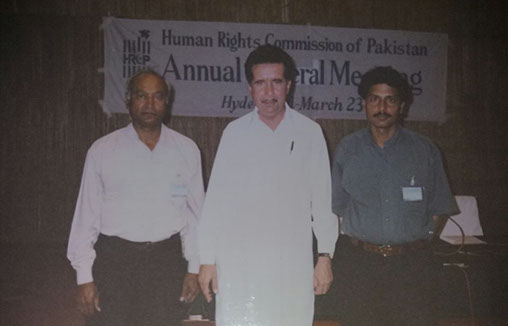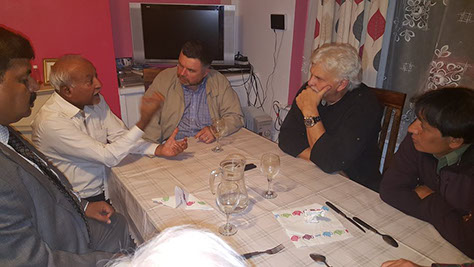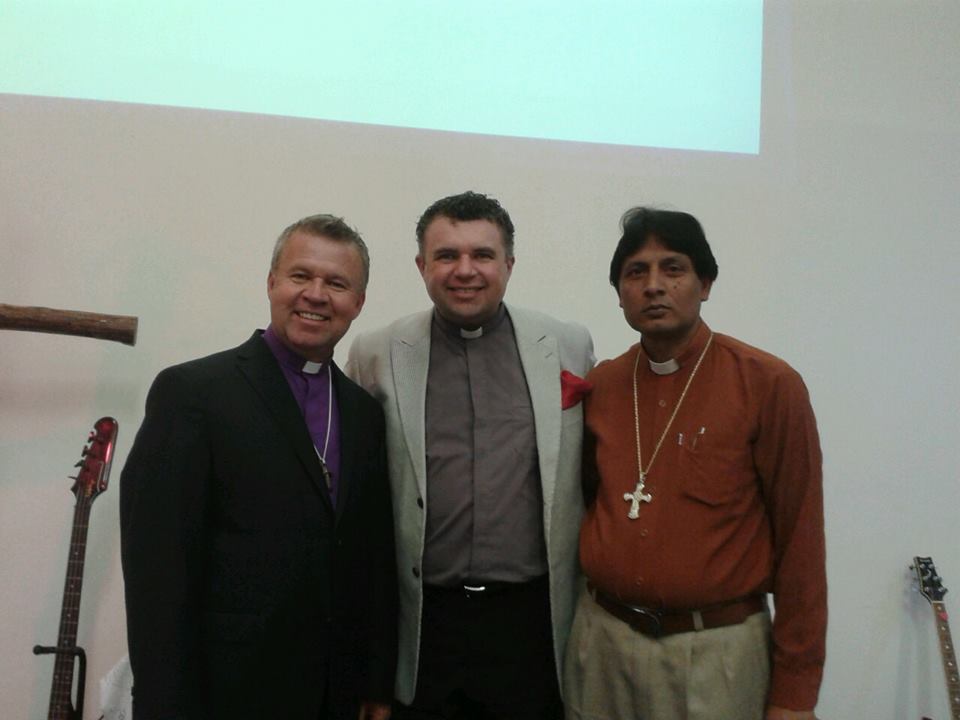 WITH BISHOP STEVE EVANS AND BISHOP TOM BROWN. LFC AND TICCN.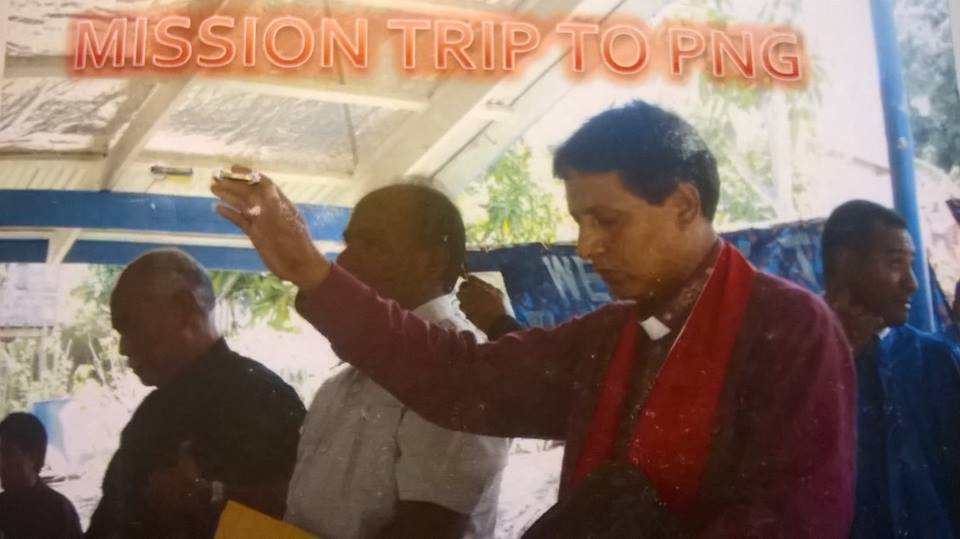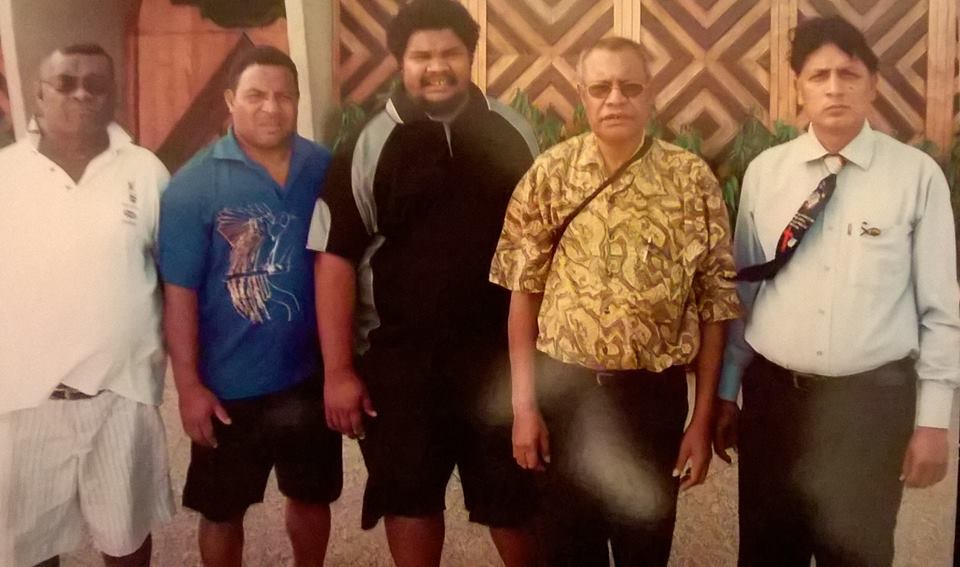 WITH THE ADVISER OF PNG'S PRIME MINISTER AT PARLIAMENT.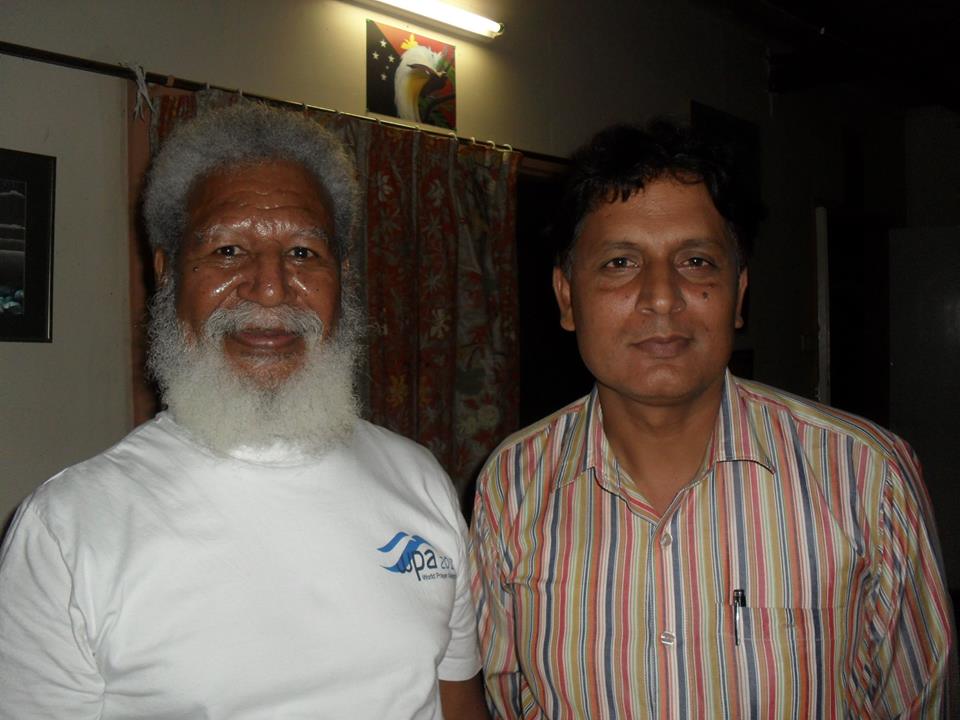 PAPUA NEW GUINEA'S FORMER GOVERNOR AND FEDERAL EDUCATION MINISTER.
BISHOP NADEEM WITH ARCH BISHOP DOYLE VOLENTINE. TICCN.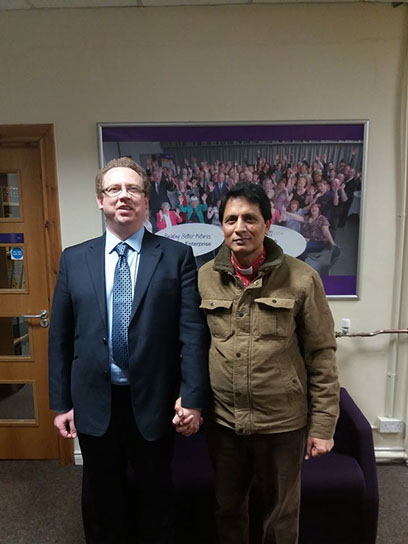 BISHOP NADEEM WITH FOUNDER AND EXECUTIVE DIRECTOR OF CGN.
FORMER MEMBER, ALUMNI & MEMBER
Board Director and Honourable Trustee at Compassion
Group Network UK
Human Right Commission of Pakistan
District Peace Committe e Government of Punjab Pakistan
Central Executive Member of "National Council for Interfaith
Harmony of Pakistan".
Executive Member and Secretary General of "The National
Supreme Council of Bishops of Pakistan"
Alumni Haggai Institute USA
Partnership with Good News Ministry Church Papua New
Guinea.
Leadership at "The International Charismatic Church Network".
Working with Living Faith Church UK