His Grace Churches International

Peace and Harmony Activities
Rt. Revd. Dr. Bishop Nadeem Bhinder have privilege and honour to meet World known leaders to promote peace and harmony among Nations.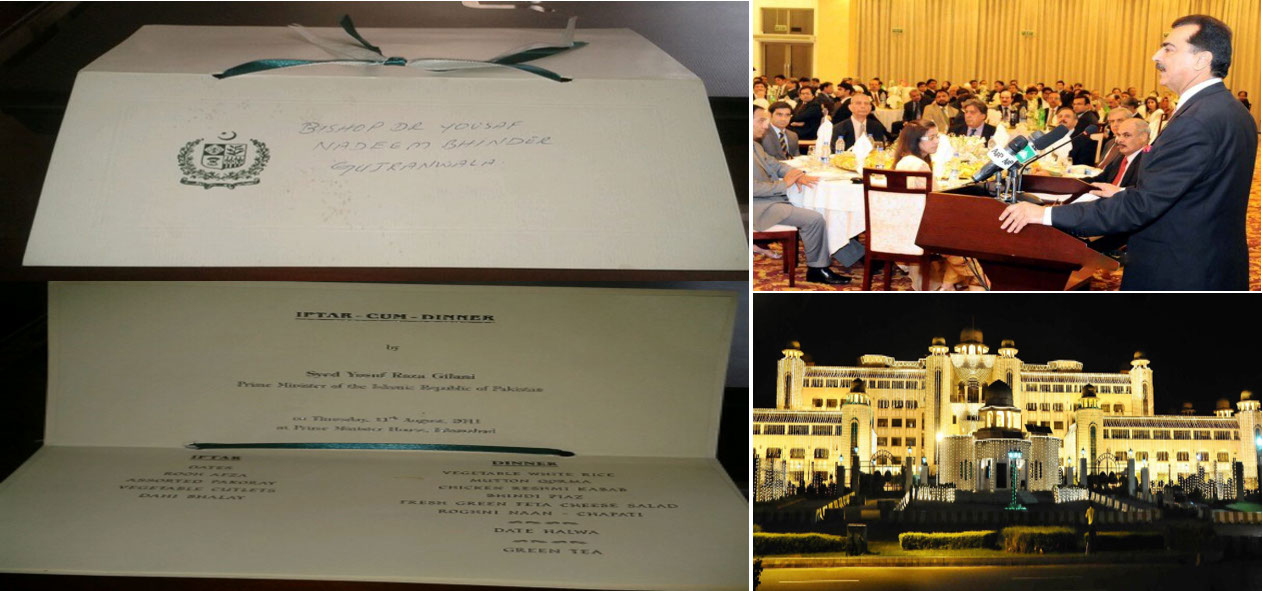 On Thursday 11/08/2011, Rt. Revd. Dr. Bishop Nadeem Bhinder was invited by Rt. Hon. Syed Yousuf Raza Gillani (Former Prime Minister of Pakistan) for dinner and Iftar Party. On the same day, he was also Invited by Rt. Hon. Asif Ali Zardari (Former President of Pakistan) to celebrate the Minority Day. It was a great meeting with the high authorities of Pakistan. Pakistani Catholic Bishop and Arch Bishop Rt. Rev. Ishaq Mazher Sandhu, Bishop Malik (Church of Pakistan), Christians MNAs, MPAs, Mr. Akram Masih Gill (Former Christian Federal Minister), Paul Bhatti (former Advisor of PM) and many other Pastors and Christian Community leaders including many other Muslim leaders were invited in that celebration and dinner. Almost all Ambassadors from different countries were present there. During the time of meeting Bishop Bhinder spoke about 5 minutes to share the problems the Christians are facing in Pakistan. He was appreciated by Mr. Syed Yousuf Raza Gillani.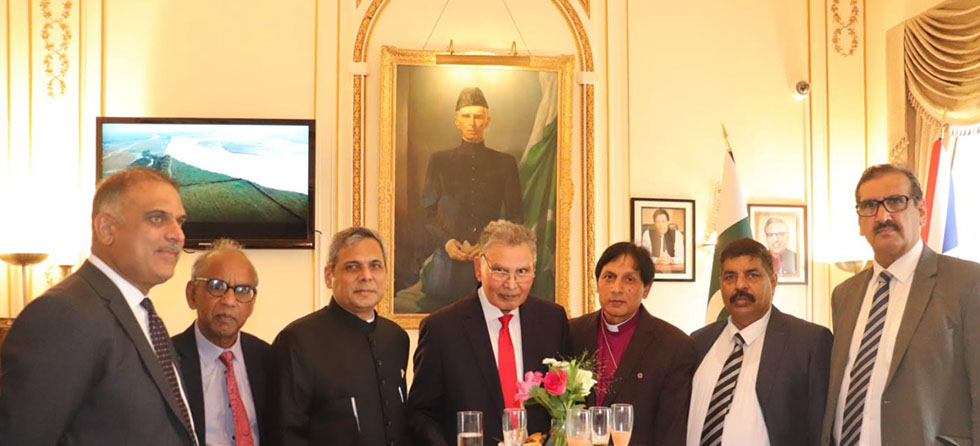 Rt. Revd. Dr. Bishop Nadeem Bhinder standing with Hon. Cllr. Dr. James Shera MBE (Former Mayor Rugby. Star-e-Pakistan), Hon. Nafees Zakaria (Former High Commissioner to the UK for Pakistan), Hon. Saleem Khurshid Khokhar (Former MPA Sindh), Hon. Cllr. Tariq Dar MBE, Hon. Makhdum Ali Chishty (Former Commander North London Police)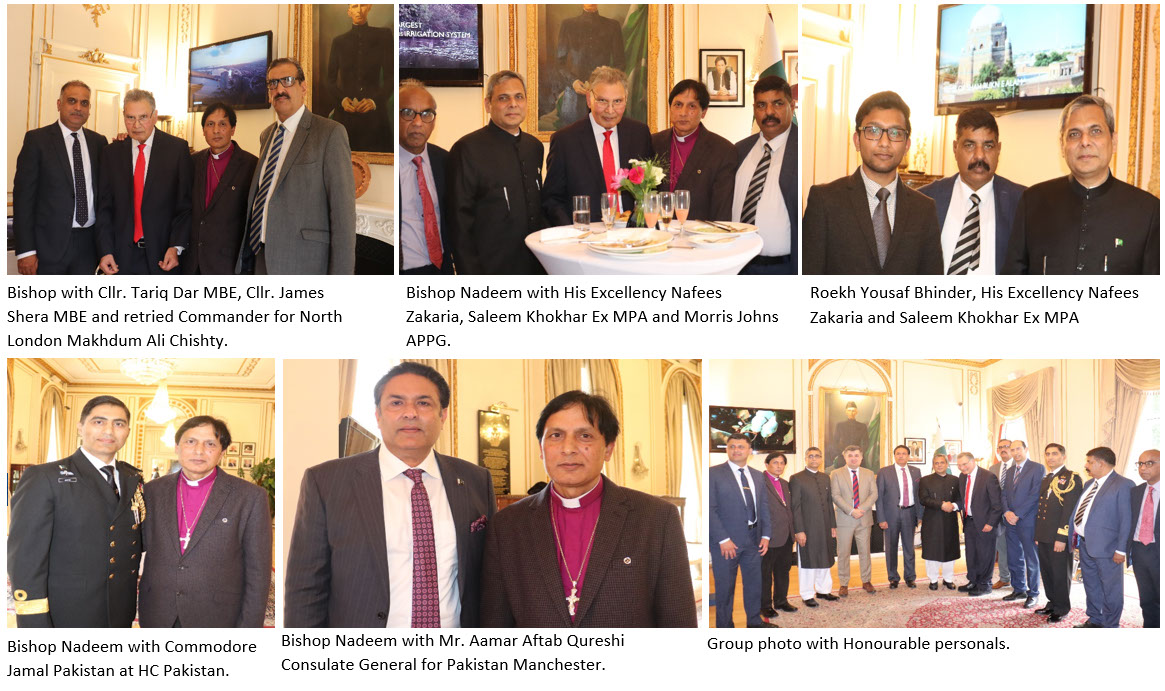 Reception to celebrate International Religious Freedom Day. Organised by The Embassy of the United States of America and The Foreign & Commonwealth Office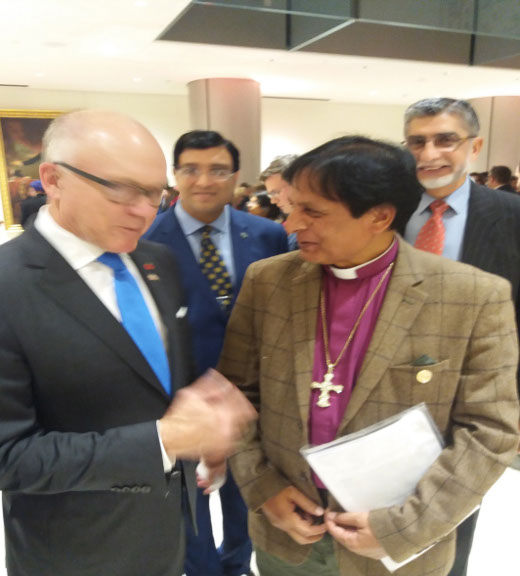 Bishop Nadeem with His Excellency Robert Wood Johnson IV Ambassador of the United States of America to the United Kingdom of Great Britain and Northern Ireland.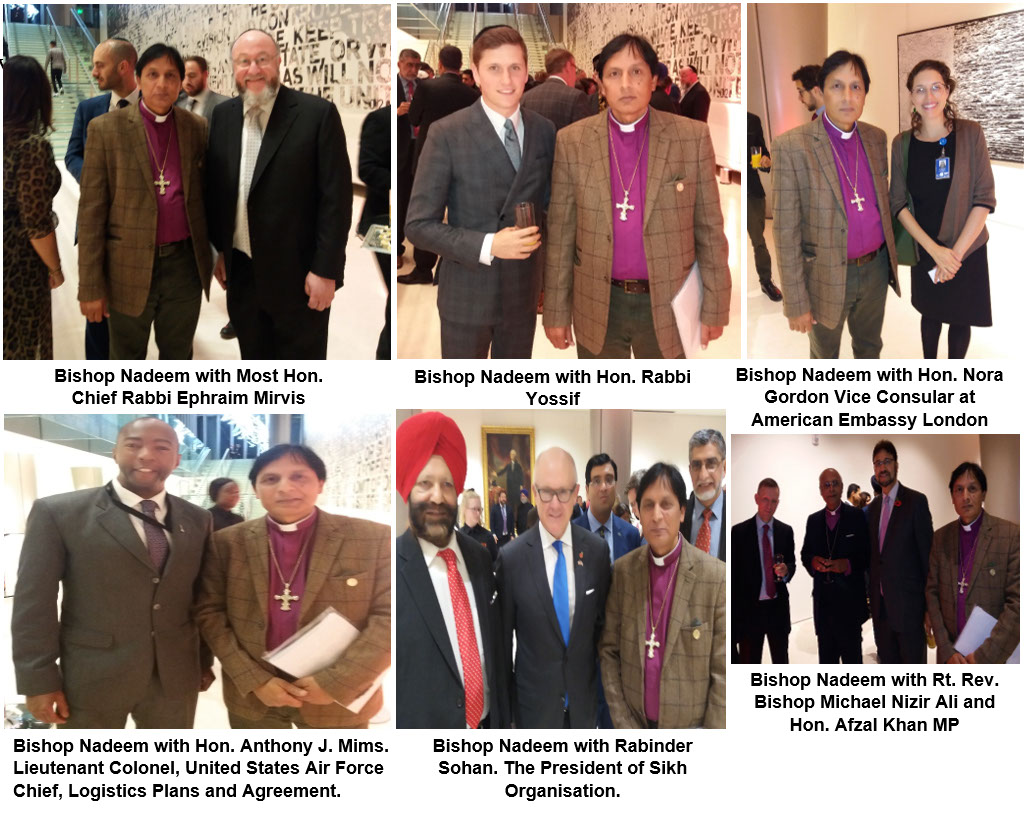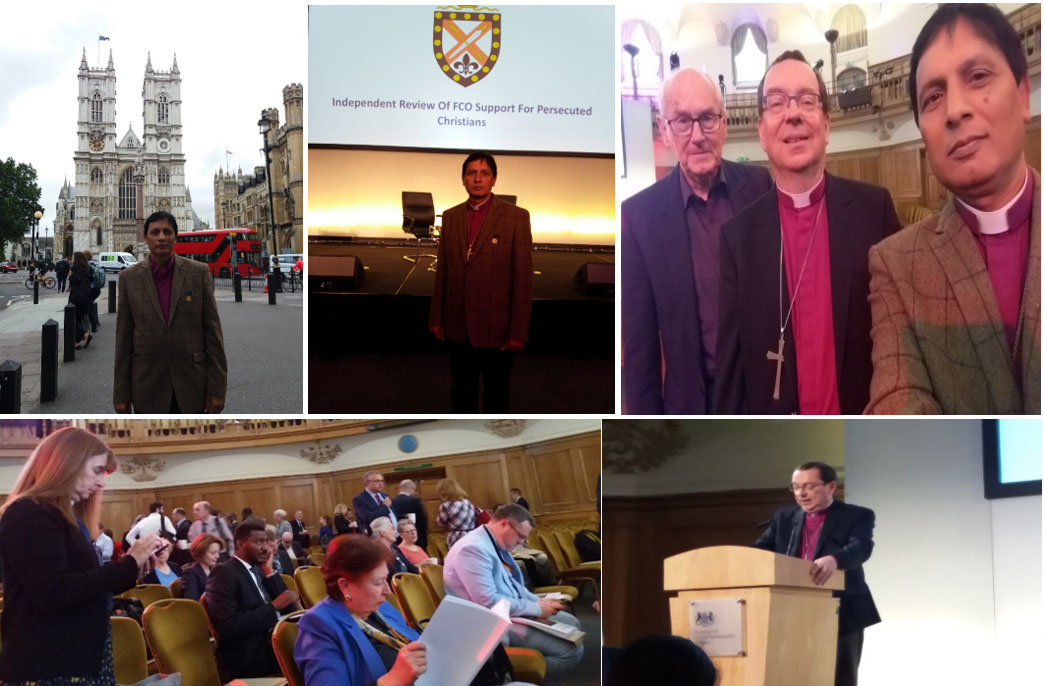 Final Independent Review Of FCO Support For Persecuted Christians 15-07-2019.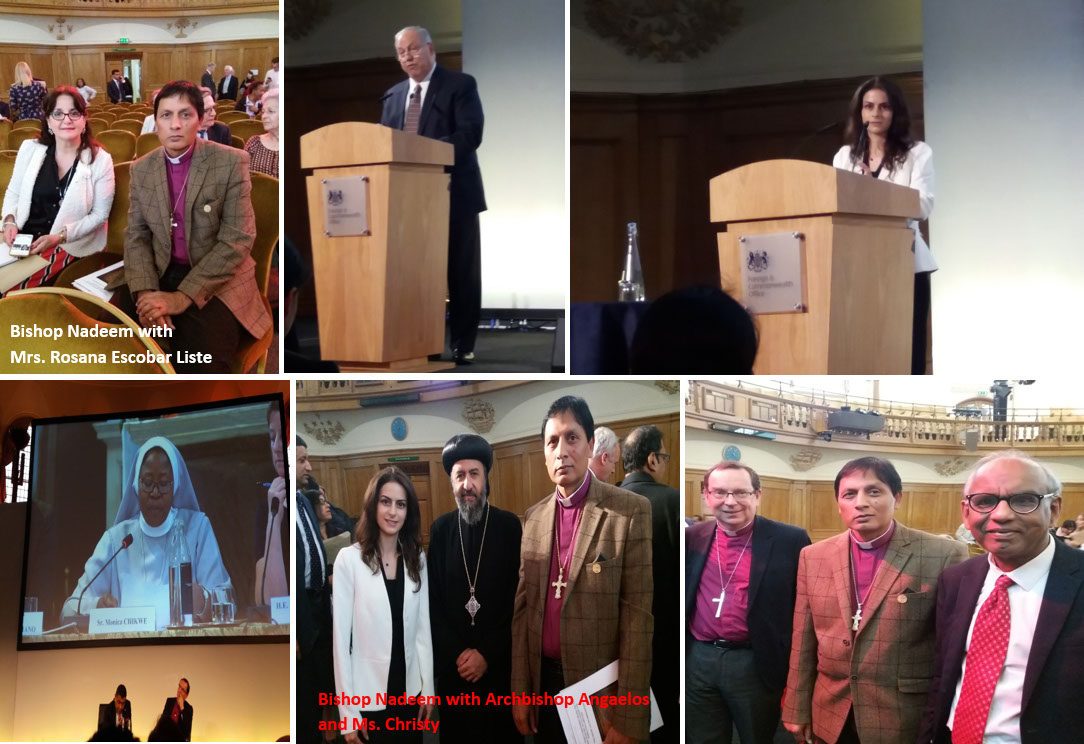 Great meeting with His Excellency Muhammad Nafees Zakaria (The High Commissioner of Pakistan London) 30-01-2019.
Thanks, God, for honourable former Mayor of Rugby. Cllr. Dr. James Shera MBE, who facilitated a meeting with High Commissioner of Pakistan. We found His Excellency Muhammad Nafees Zakaria very caring and concern person. We spent 42 minutes with him. We discussed about peace and harmony among nations internationally and how we can promote much peace and tolerance in Pakistan. Bishop Nadeem Bhinder prayed for his excellency, his family, whole staff, the President and the Prime Minister of Pakistan including the peace of Pakistan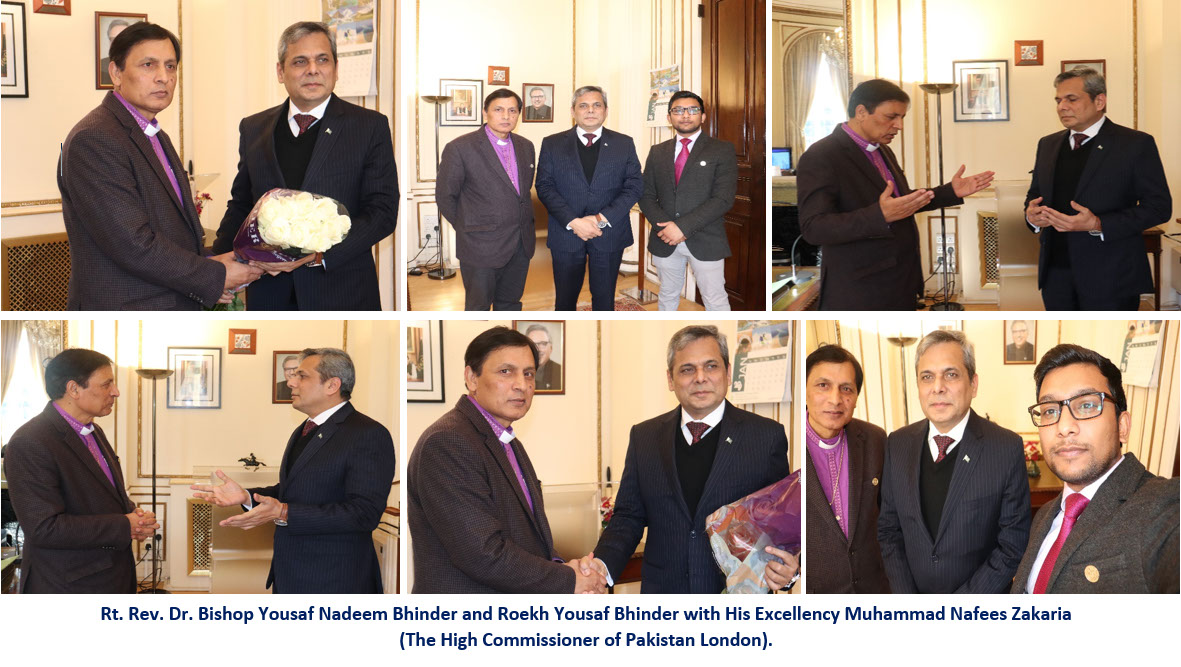 It was great privilege and honour for us to able to spent our previous time with Hon. Cllr. Dr. James Shera MBE. Moreover, we are the part of his family. We love and have great honour for him. God bless him good health and long life with happiness.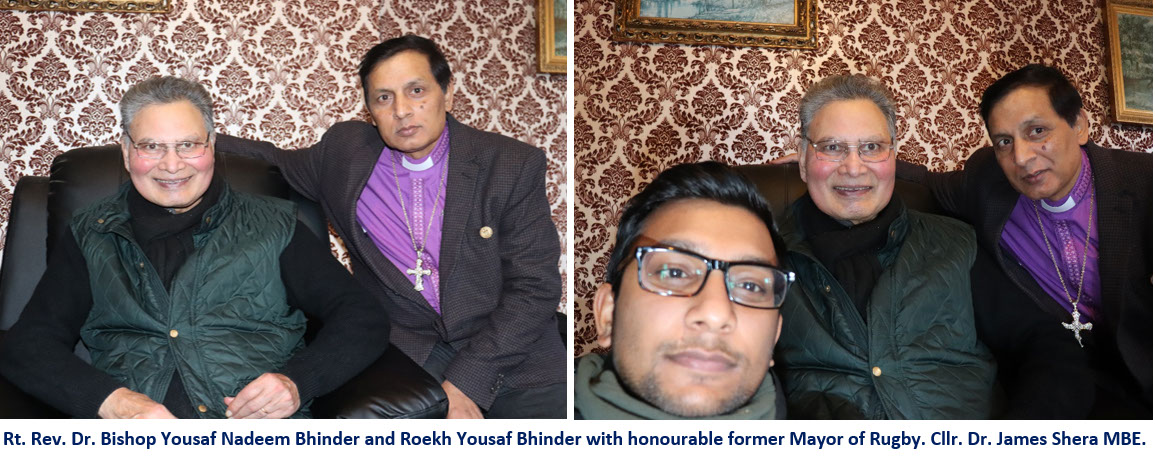 Launch of Independent review on Christian persecution by foreign secretary Rt. Hon. Jeremy Hunt MP at Foreign and Commonwealth Office London 30-01-2019.
With God grace, Rt. Revd. Dr. Bishop Yousaf Nadeem Bhinder went to Foreign and Commonwealth Office along with Roekh Yousaf Bhinder with the kind invitation of the Foreign Secretary the Rt. Hon. Jeremy Hunt and Rt. Revd. Philip Mountstephen (The Bishop of Truro) We found the Rt. Hon. Jeremy Hunt and Rt. Rev. Bishop Philip very kind and concerned for Christians Worldwide.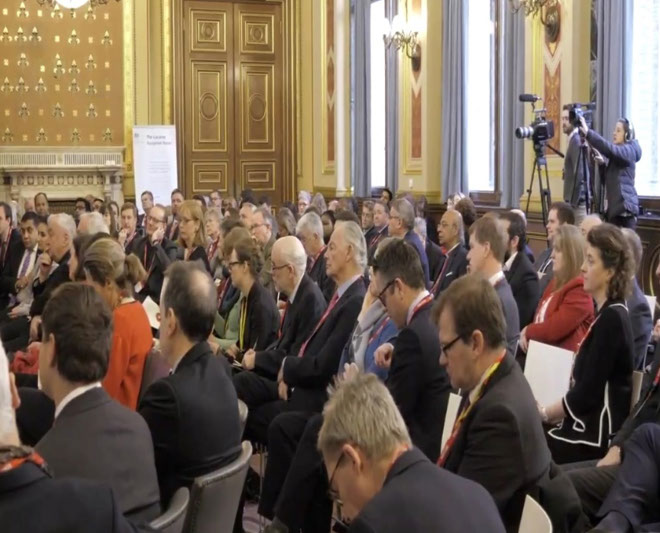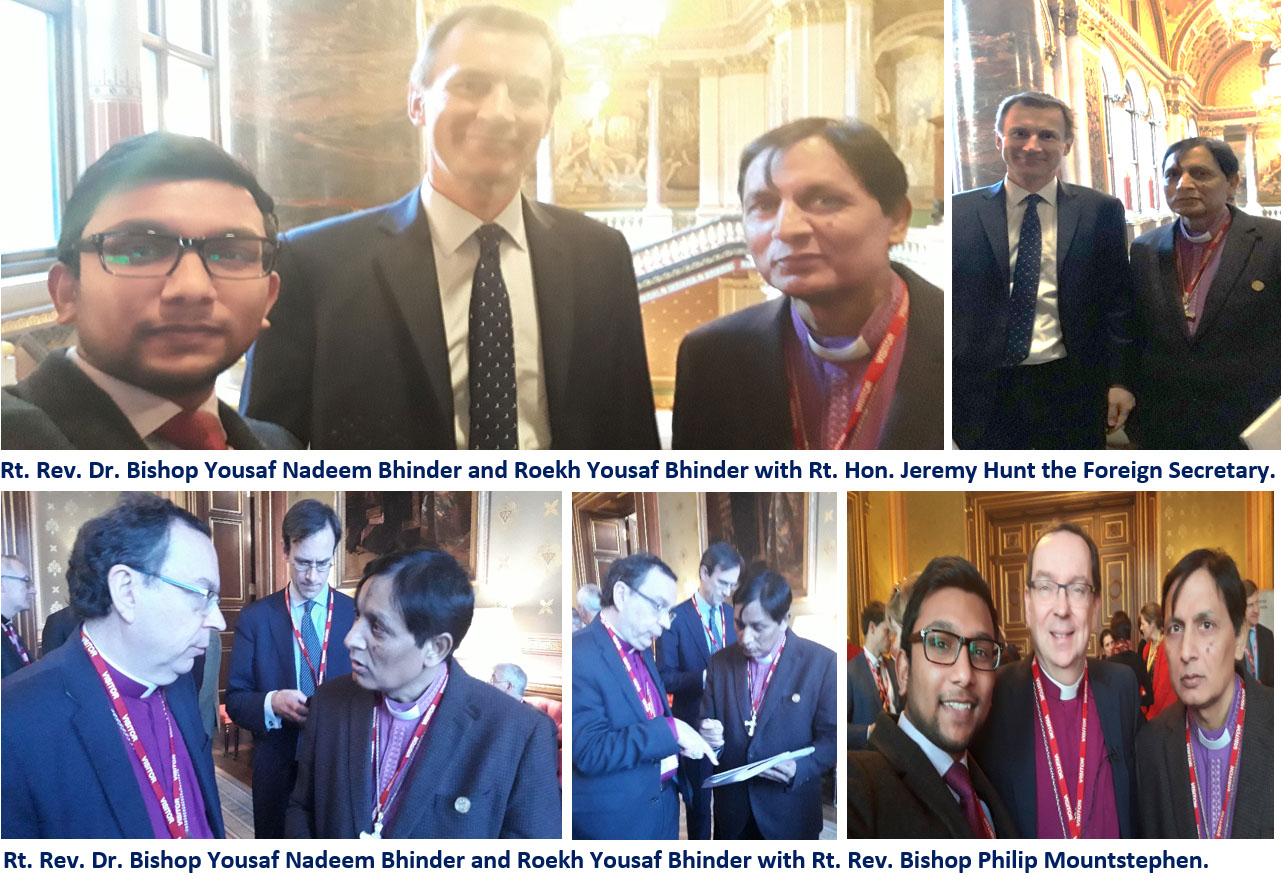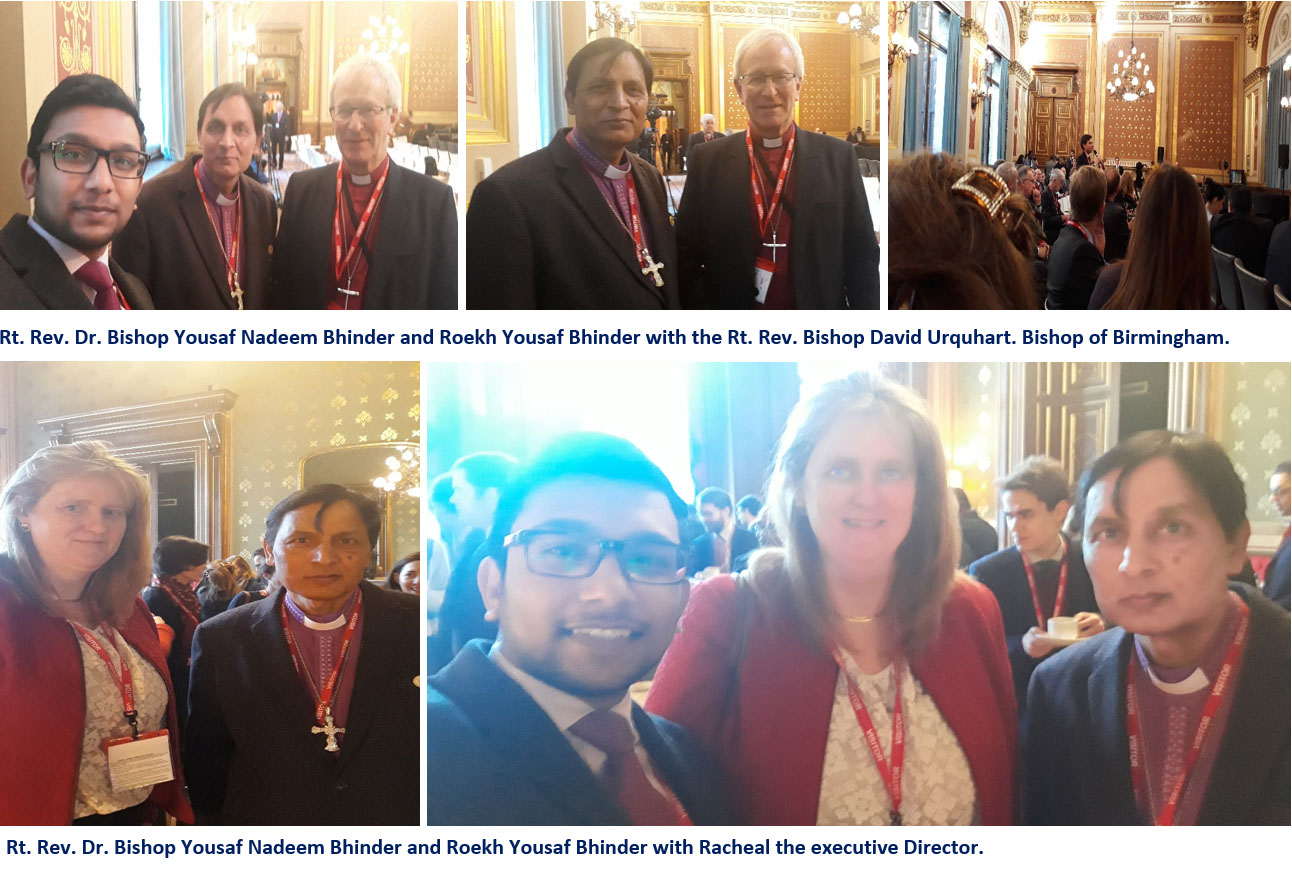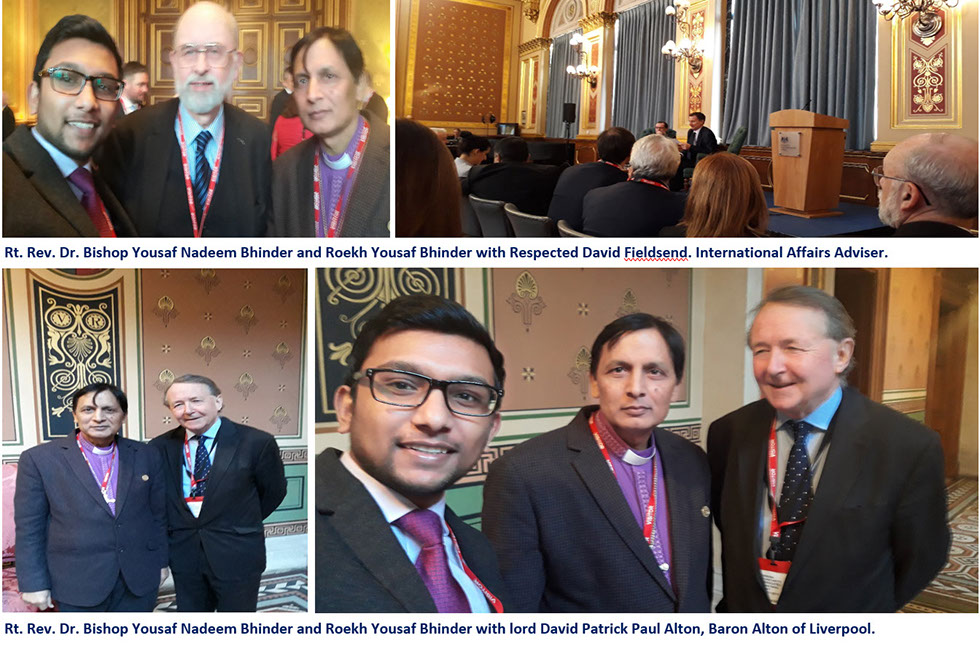 Christmas and New Year celebration Communities Cohesion at
Our Lady Grace Hall on Fairfax Road Prestwich Manchester 12/01/2019
The program was organised by Pakistan Press club Manchester. The participants were gathered from almost every corner of North England. The program was awesome and wonderful because the people of different communities (Jews, Muslims, Sikhs and Christians) were present there.
The main guests are listed below:
Amaar Aftab Qureshi, Counsel General of Pakistan Manchester
Sajjad Karin MEP
Afzal Khan MP
Wajid khan MEP
Fizza Niazi CWA of Pakistan
Bishop of Salford
Mayor of Oldham Cllr. Javed Iqbal
Mayor of Rochdale Cllr Zaman
Rubina High sheriff of Her Majesty the Queen
Ch. Shafiq Ul-Zaman
Rt. Rev. Dr. Bishop Yousaf Nadeem Bhinder was given an
opportunity to deliver the main Christmas message.
The sermon was from the book of prophet Isiah 9:6
"For unto us a child is born, unto us a son is given,
and the government will be upon His shoulders.
And He will be called Wonderful Counselor, Mighty God,
Everlasting Father, Prince of Peace."
The focus was on peace, love and harmony among nations.
Furthermore, Bishop Nadeem stated "Pakistani Christian
community is living very peacefully Everywhere in the World,
Christians are peace developers".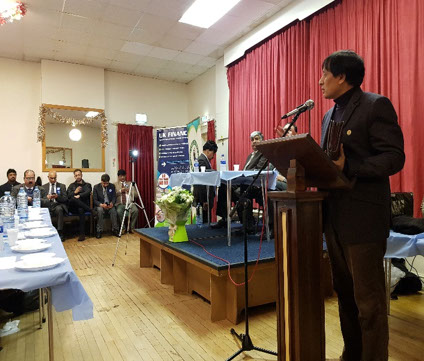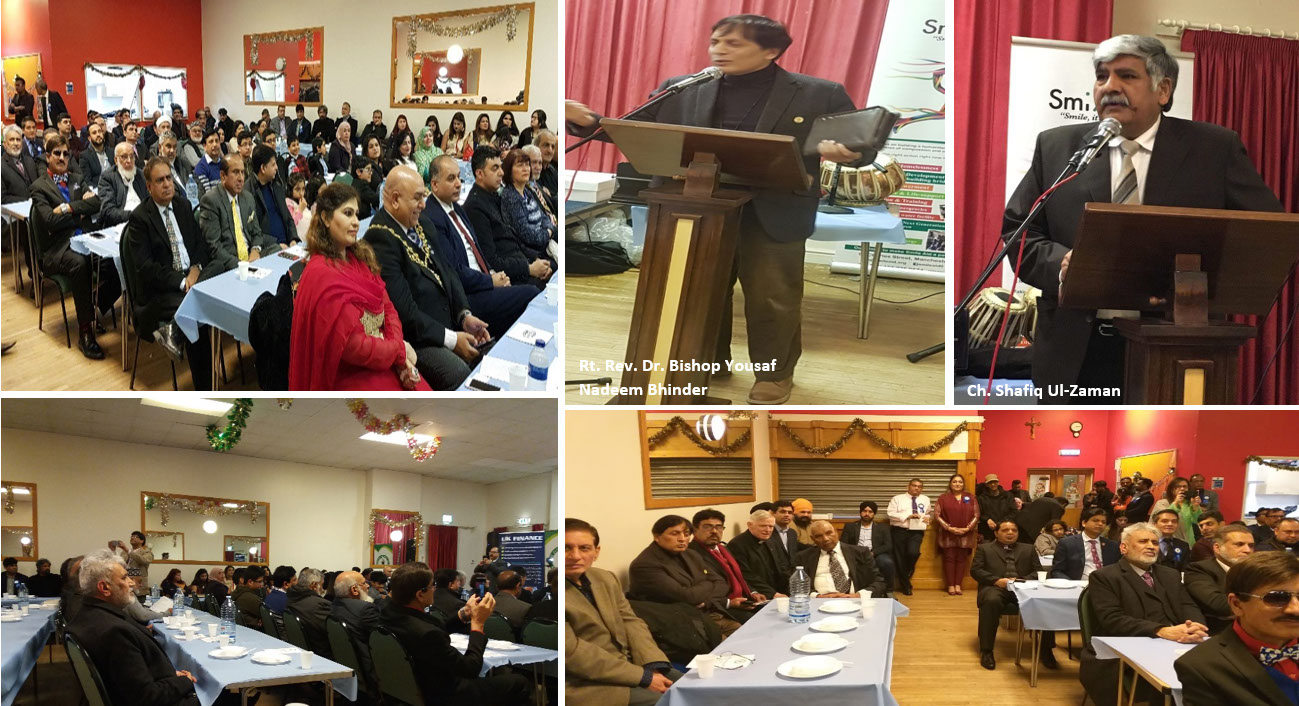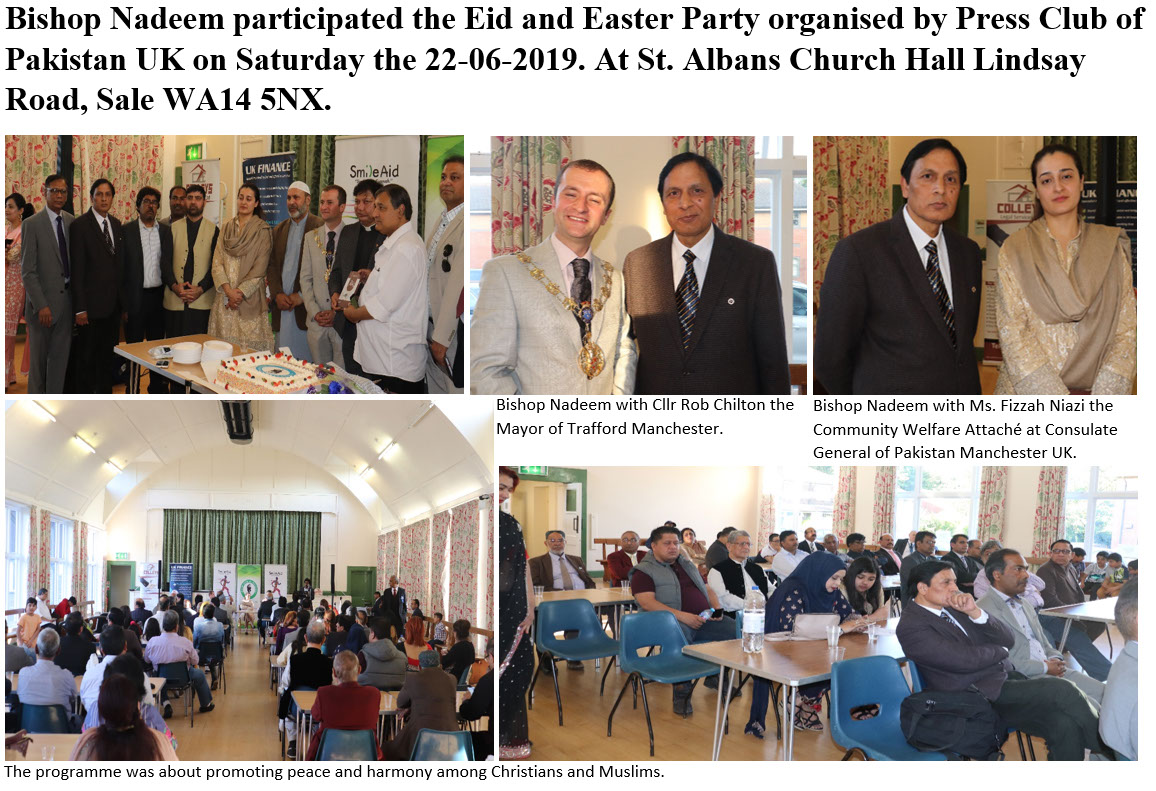 Meeting with Warrington Mayor Hon. Cllr Karen Elizabeth Mundry
On 14-01-2019, Rt. Revd. Dr. Bishop Yousaf Nadeem Bhinder met hon madam Mayor of Warrington in mayor parlour at Town Hall Warrington along with Evangelist Roekh Yousaf Bhinder. The meeting was regarding the issue with Pakistani Christian community living in Warrington, UK and Pakistan. Thanks God the meeting was awesome and Hon. Madam Mayor blessed us 1½ hours.
Bishop Nadeem presented (activities report) a book of community development work programme by Bishop Nadeem and His Grace Churches International Team.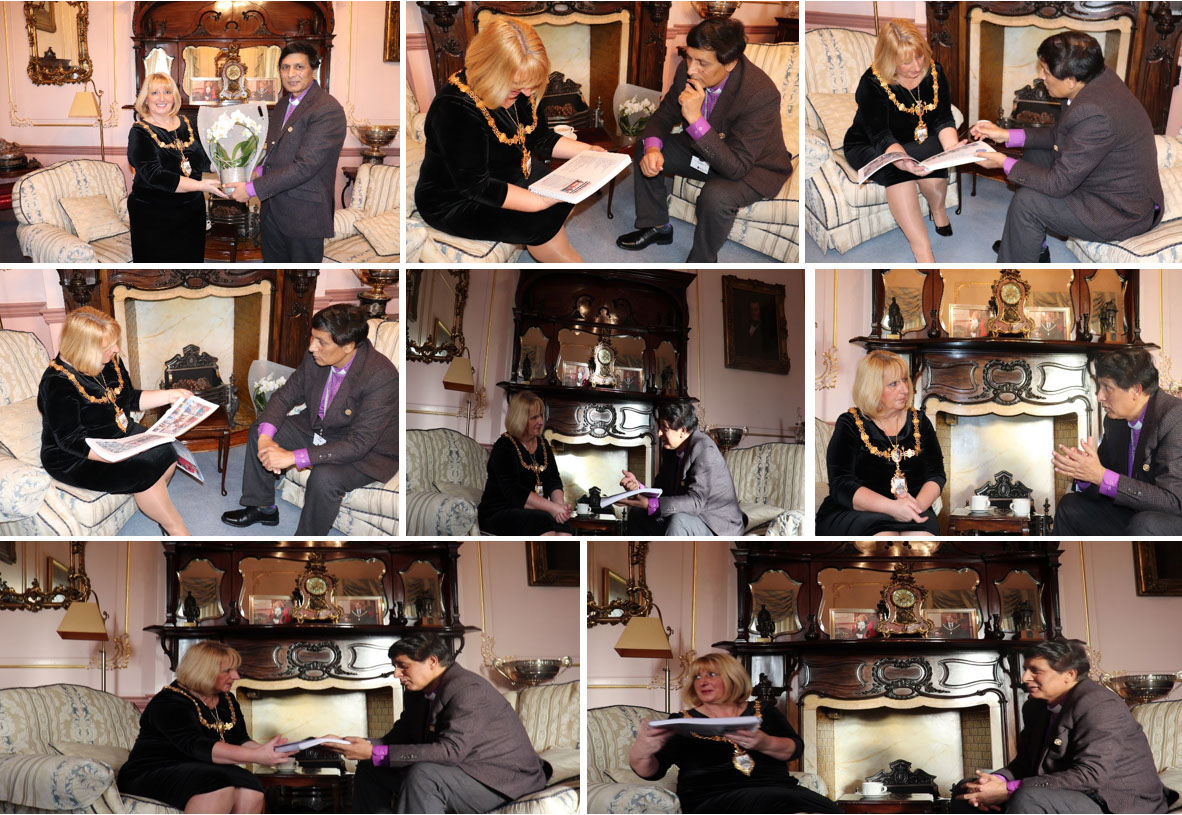 Christmas celebration at Foreign and Common Wealth Office London.
On 19/12/2018. The Minister of State for the Commonwealth and United Nations at the Foreign and Commonwealth Office kindly hosted a Christmas Carol. He welcomed us and other guests at the Foreign and Commonwealth office London. The event was well attended by the Pakistani Christian community along with some Muslims friends. The APPG organised a beautiful carol service. This was the first time the Asian community was invited at the foreign office for such an event. God bless Rt. Hon. lord Tariq Ahmed and Rt. Hon. Jim Shannon and their team members

London Parliament APPG meeting regarding Education Crisis in Pakistan 29/05/2018.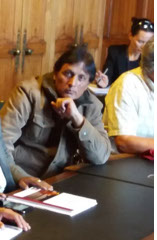 Meeting with the Her Excellency. Winnie A. Kiap the High Commissioner of Papua New Guinea to the United Kingdom 19/12/2017 at London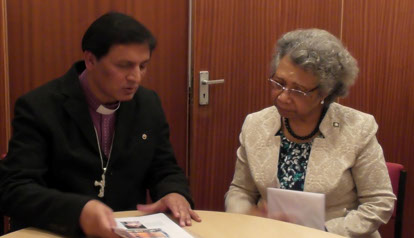 Peace and Harmony meeting at the British Parliament, annual APPG (All-Party Parliamentary Group) Rt. Revd. Dr. Bishop Yousaf Nadeem Bhinder was a one of the guest speaker 11-11-2017.
Rt. Revd. Dr. Bishop Yousaf Nadeem Bhinder and Evangelist Roekh Yousaf Bhinder went to British Parliament to participate Annual APPG meeting With God grace he delivered 1/2 long speech on the behalf of Compassion Group Network UK. Rt. Hon. Paul Girvan (MP), Mr. Mike and Mr. Kenneth Wright also present there. Praise to Almighty God for such great opportunities which enable us to promote peace and harmony among nations, nationally and internationally.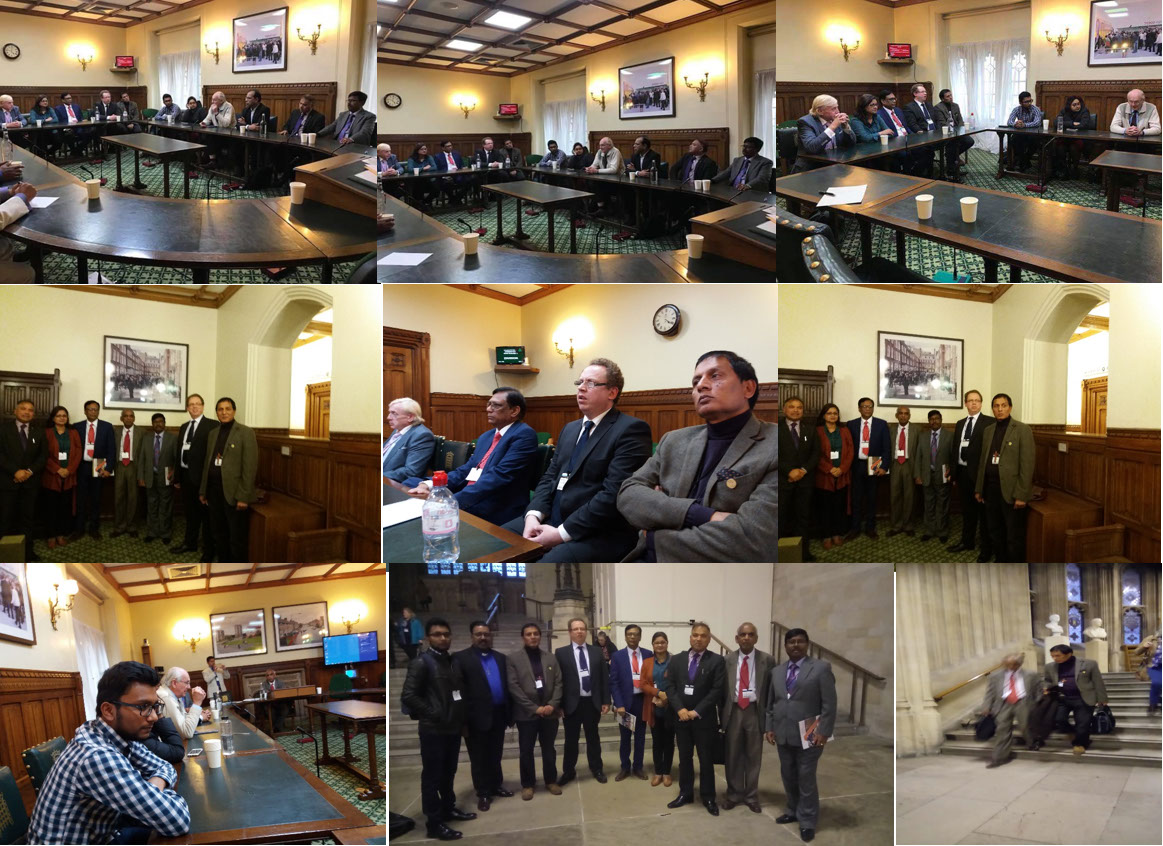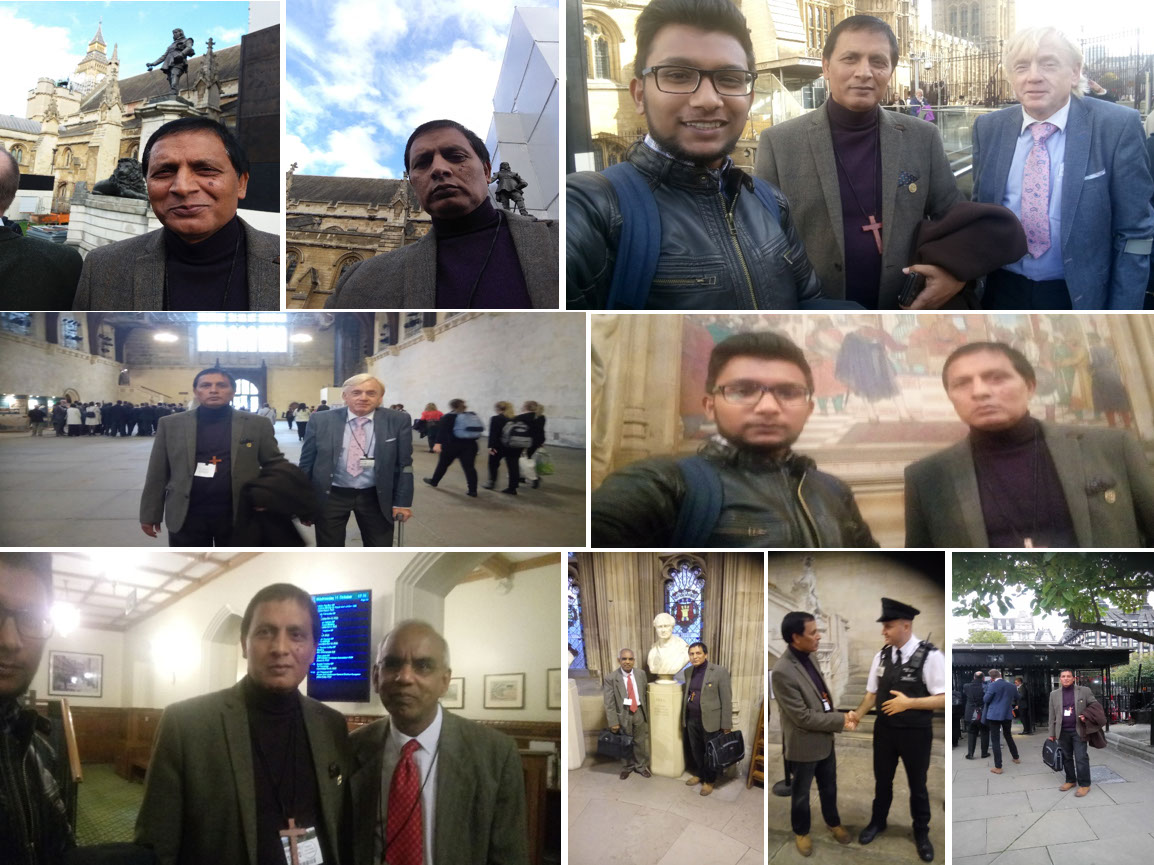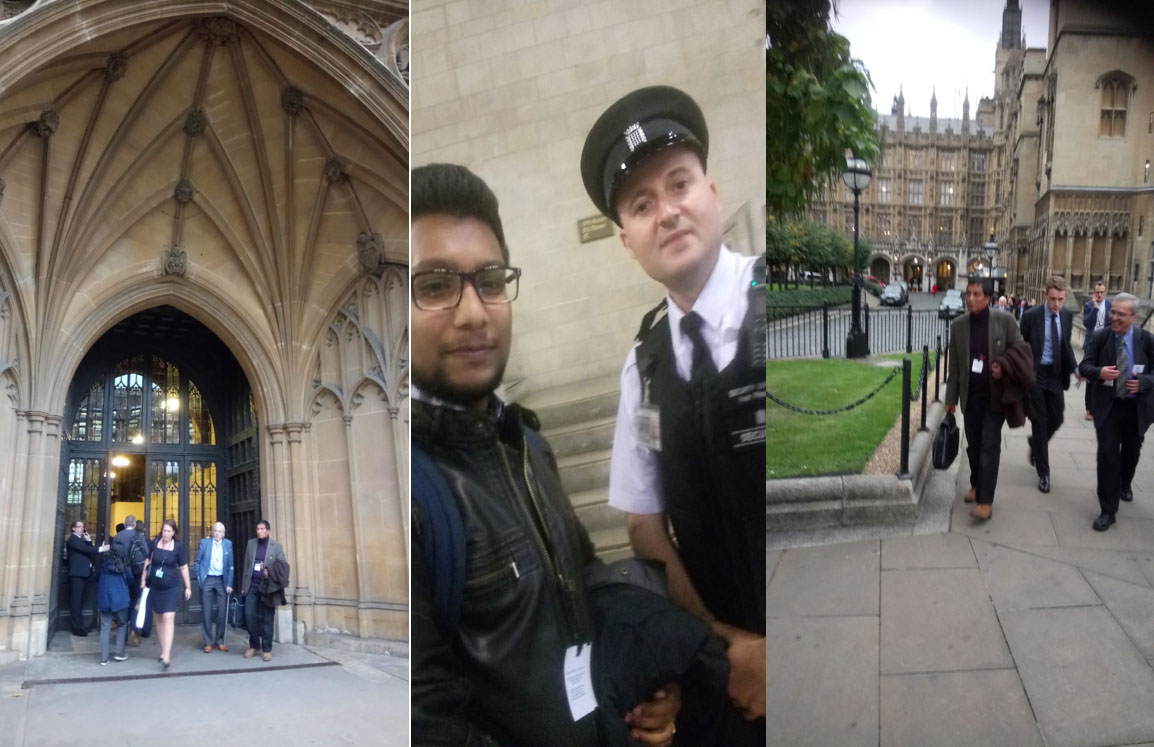 Visit to Papua New Guinea Parliament Tuesday 11/10/2011.
Thanks God for His mercies and kindness. Rt. Revd. Dr. Bishop Yousaf Nadeem Bhinder visited Papua New Guinea Parliament along with Late Most Hon. Elijah Titus federal minister of education & Governor of State, Late Hon. John Poddy Adviser (First Clerk) of Prime Minister (PNG) and Rt. Rev. Dr. D. M. The privilege for Bishop Nadeem Bhinder was that he anointed every single seat of the parliament.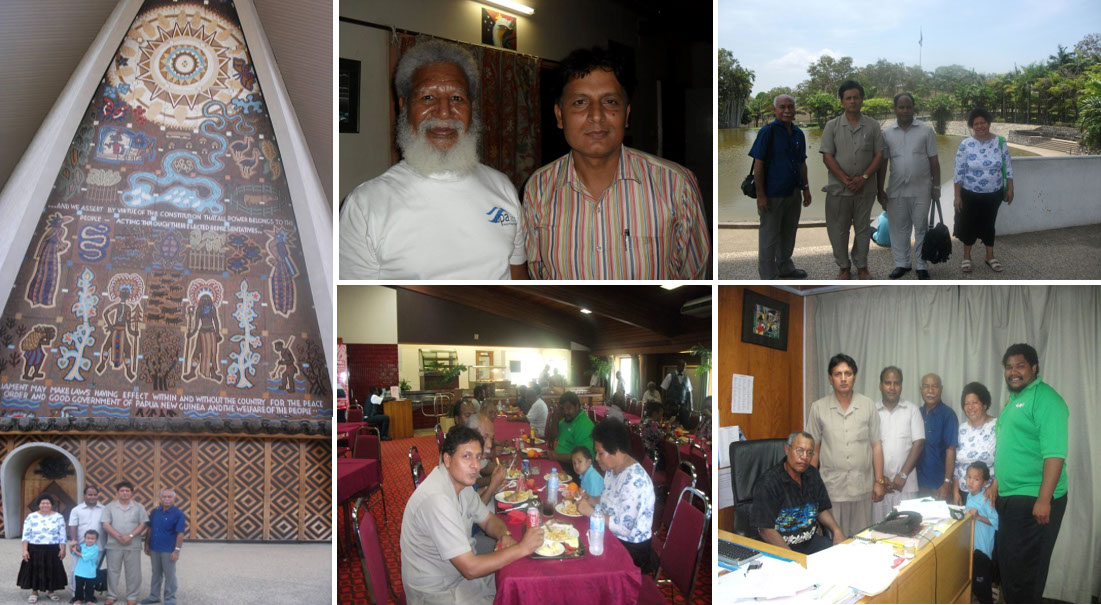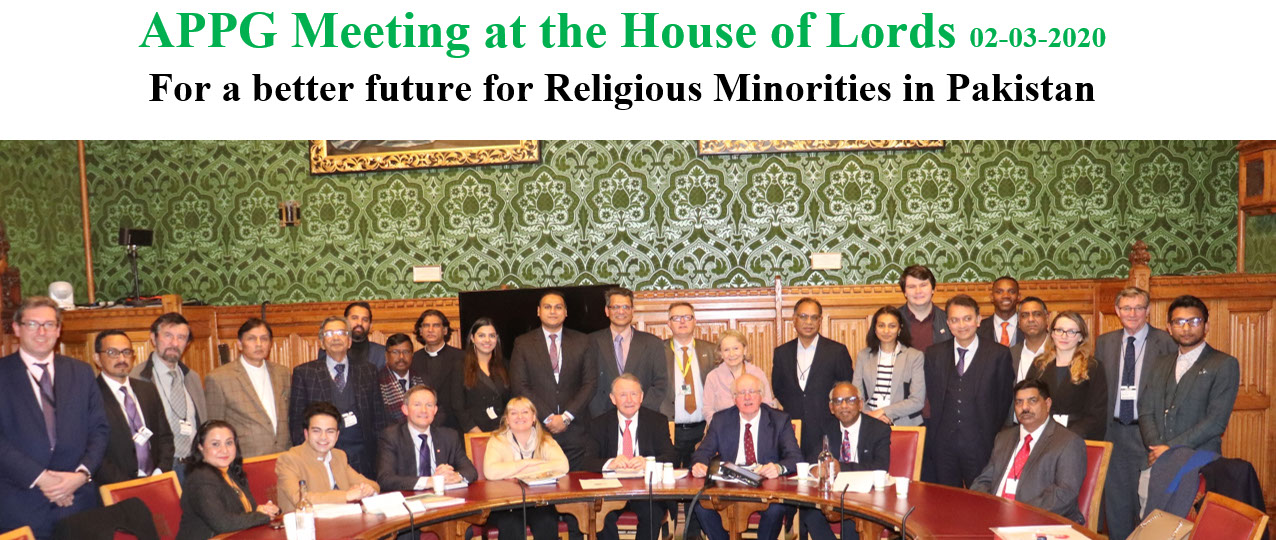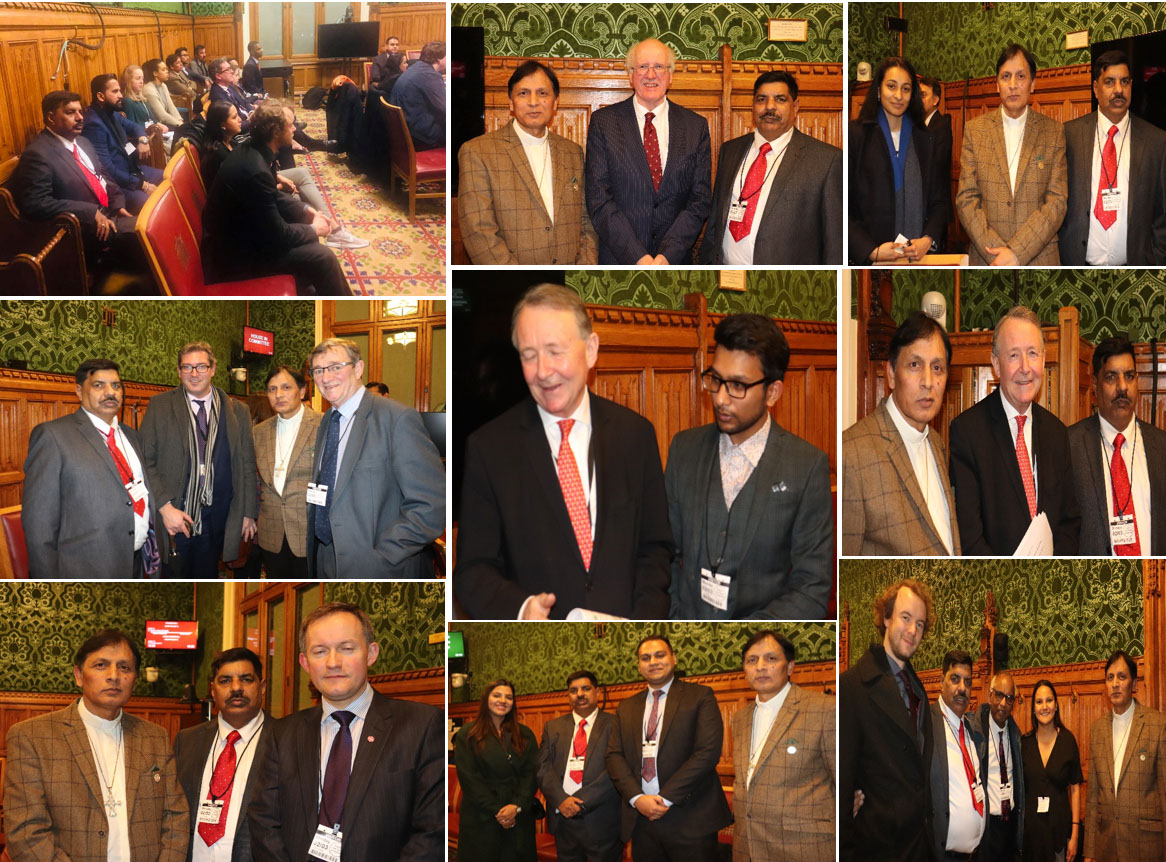 Bishop Nadeem is working hard to promote peace, love and harmony among Nations Internationally. He is former member of District Peace Committee Government of Pakistan and through that platform he brought and promoted peace, love and tolerance among societies around the World. He is working hard to promote peace and harmony among humanity.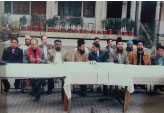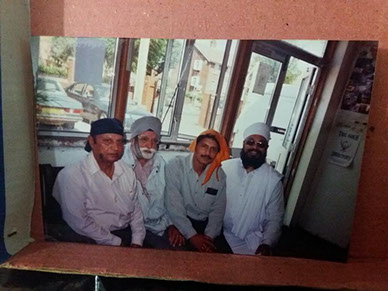 Bishop Nadeem Bhinder with Muslim and Christian Leaders at Pakistan
Bishop Nadeem Bhinder with Sikh community
Bishop Nadeem Bhinder with Australian Catholic delegation
Peace and Harmony Activities at Gujranwala Central Jial 07-01-2021.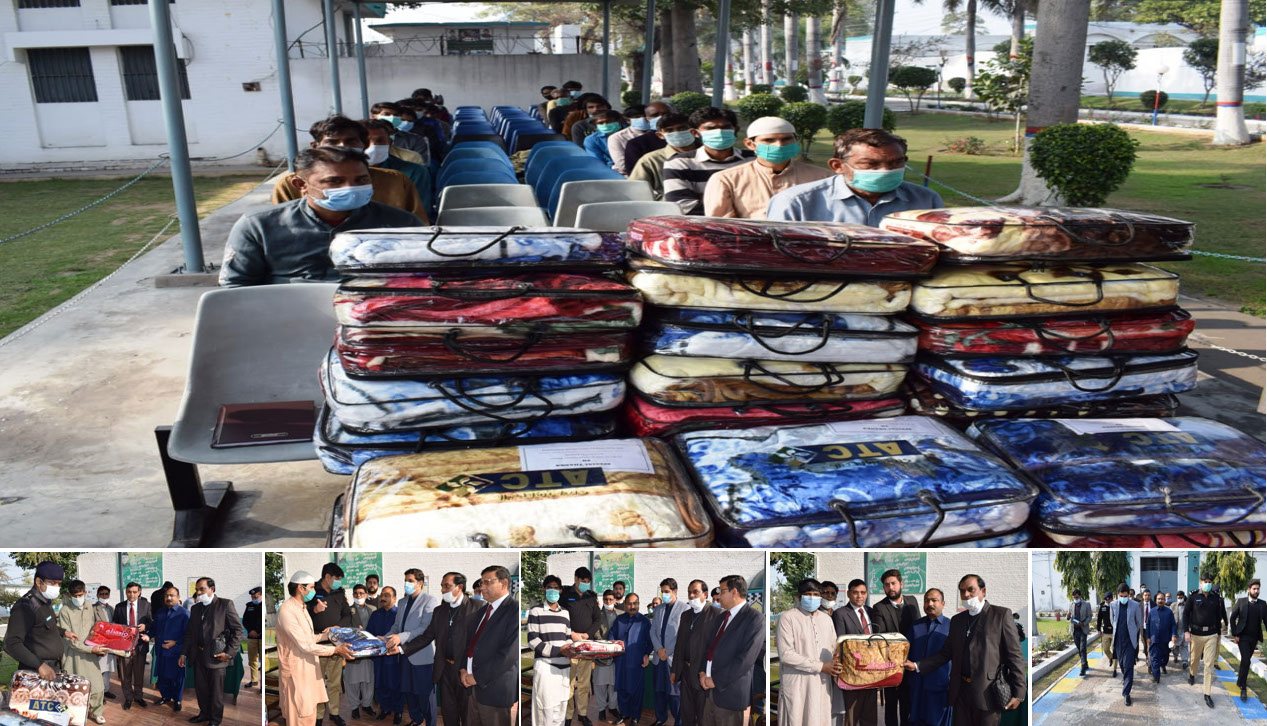 The Prisoners (Muslims and Christians) are so happy to receive the warm blankets. Because the weather doesn't care about the religion, race and lively hood, everyone deserves better life. Our Aim and Mission are to help everyone despite their race, colour and religion. We will do everything we can to help the needy and the helpless. It is written in The Holy Bible to live in harmony "Rejoice with those who rejoice; mourn with those who mourn. Live in harmony with one another. Do not be proud, but be willing to associate with people of low position" Romans 12:15-16
We highly appreciate those helped us financially and supported us through prayers. It was also great opportunity for Hon. Naveed Amir Jeeva (Member National Assembly Pakistan), Respected LT. Sohail Ashrif (Deputy Commissioner of District Gujranwala) Respected Sajid Baig (Senior Superintendent Jail) to handover the blankets to prisoners.
Christmas Celebration at Gujranwala Central Jail 22-12-2020.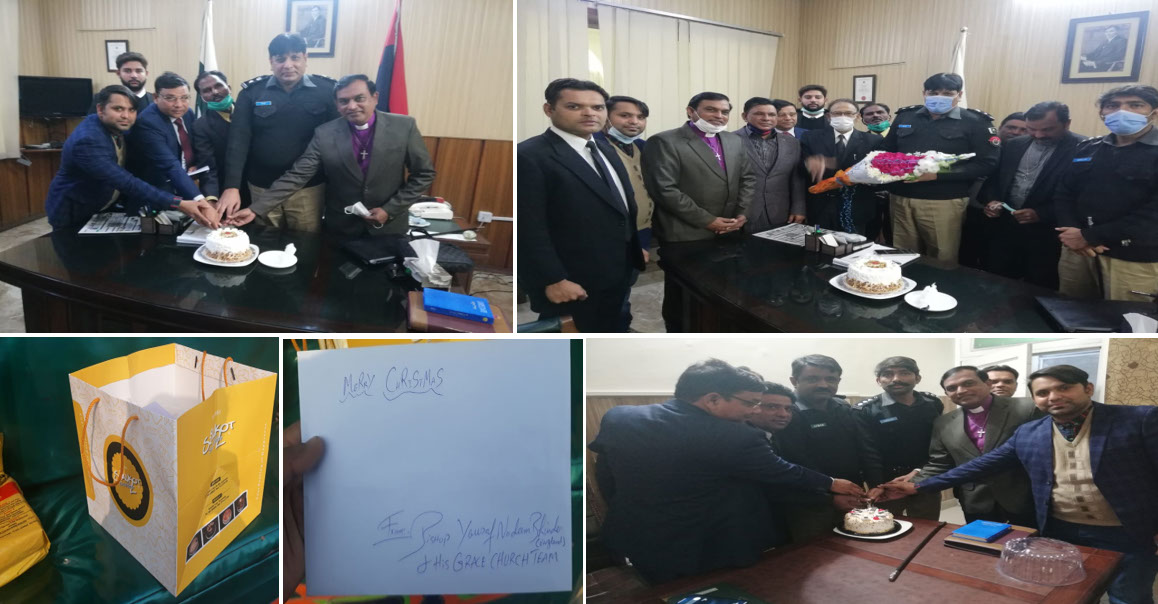 Christmas is joyful time for everyone around the world. Many distributed gifts and celebrate the Birth of Christ Jesus. Our team visited the poor Christian prisoners to spend joyful time with them. Because it is the Command of Lord Jesus Christ to look after the deprived and neglected ones. "I was in prison and you came to visit me ... I tell you the truth, whatever you did for one of the least of these brothers of mine, you did for me" Matthew 25:36, 40. There were 80 Christians at Central jail Gujranwala 22-12-2020.
Our team distributed Christmas cakes and cards among the prisoners and preached the Gospel to them. Furthermore, our team founded Mr. Sajid Baig (Senior Superintendent Jail) and Mr. Arsalan Arif (Deputy Superintendent jail) very cooperative and celebrated Christmas with them in their office.
His Grace Manna Food Project for Muslim community
We distributed Foodstuff among 150 Muslim families throughout Pakistan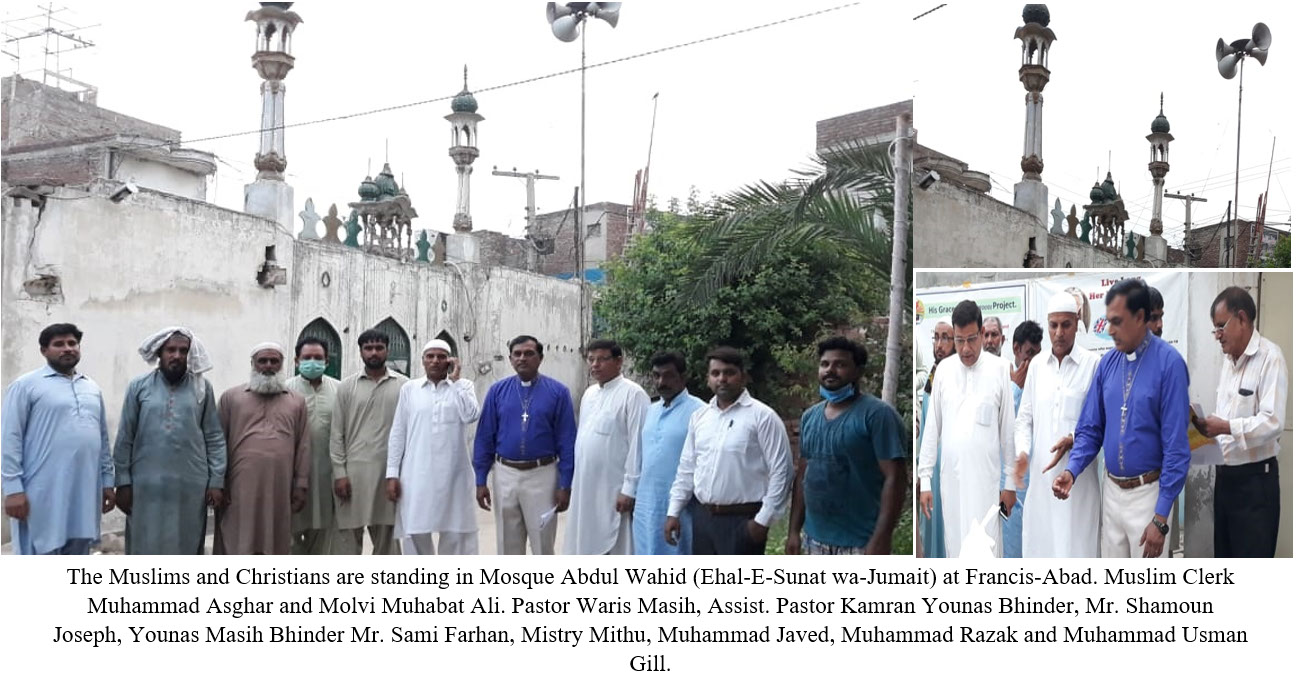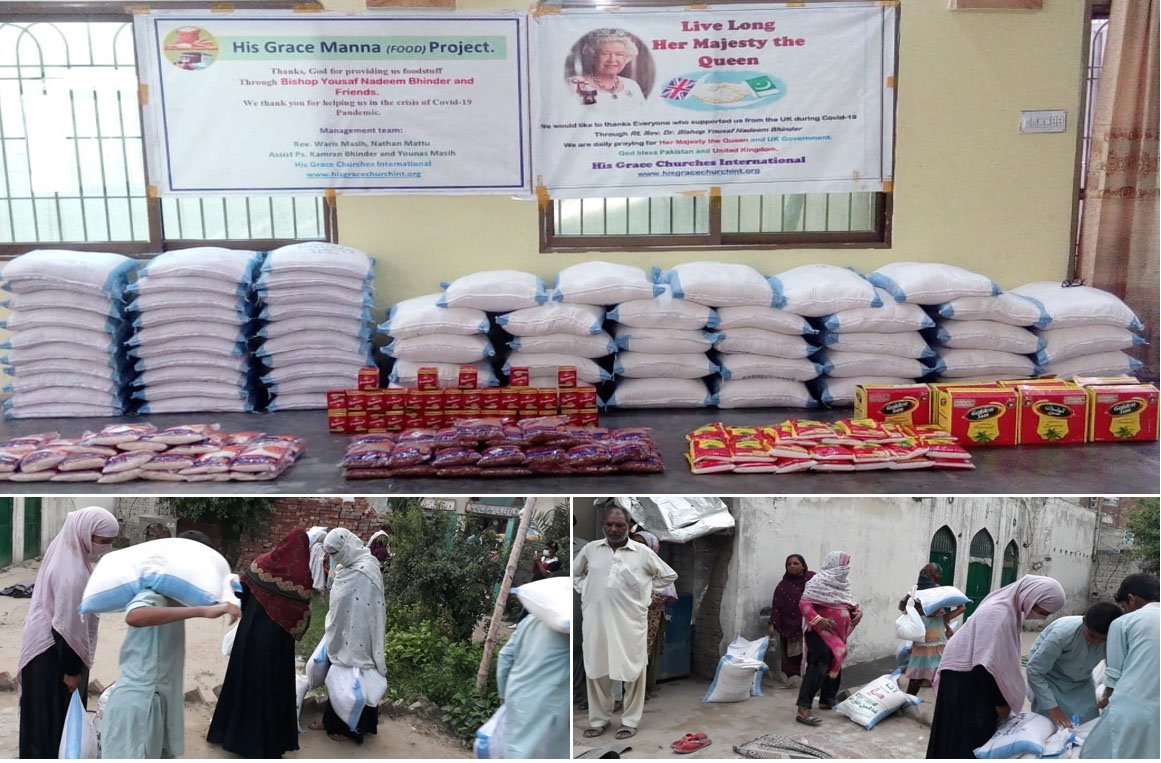 His Grace Manna Food Project for Hindu community
We distributed Foodstuff among 250 Hindu families throughout Pakistan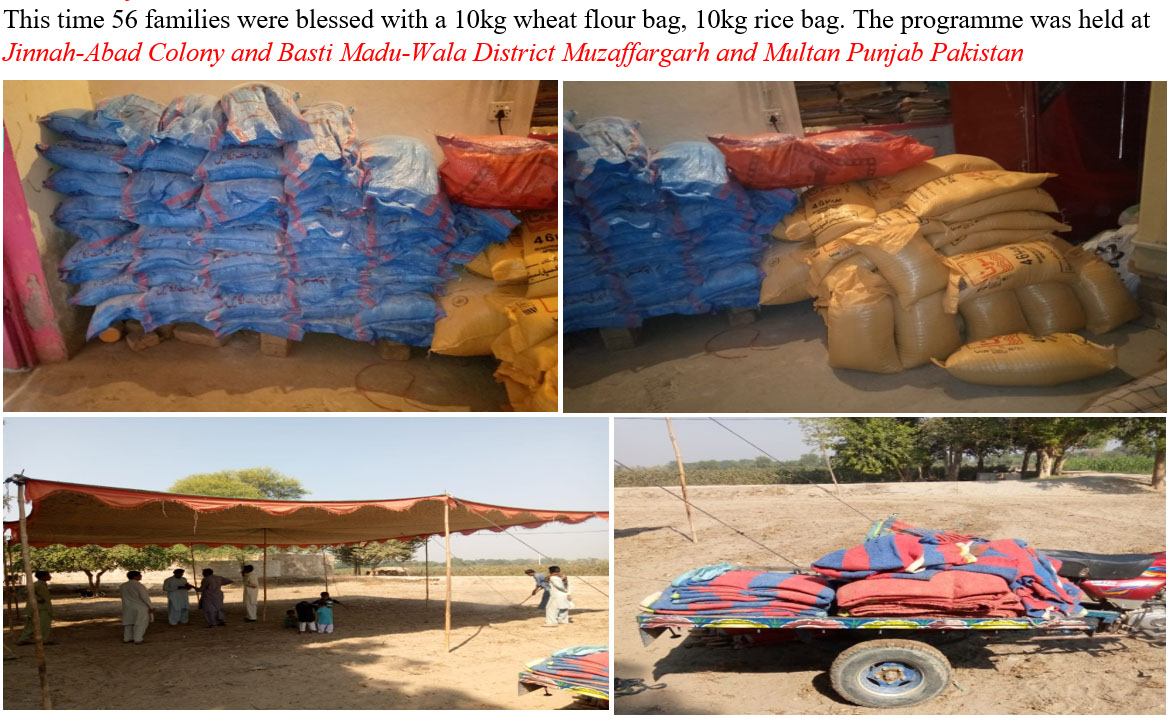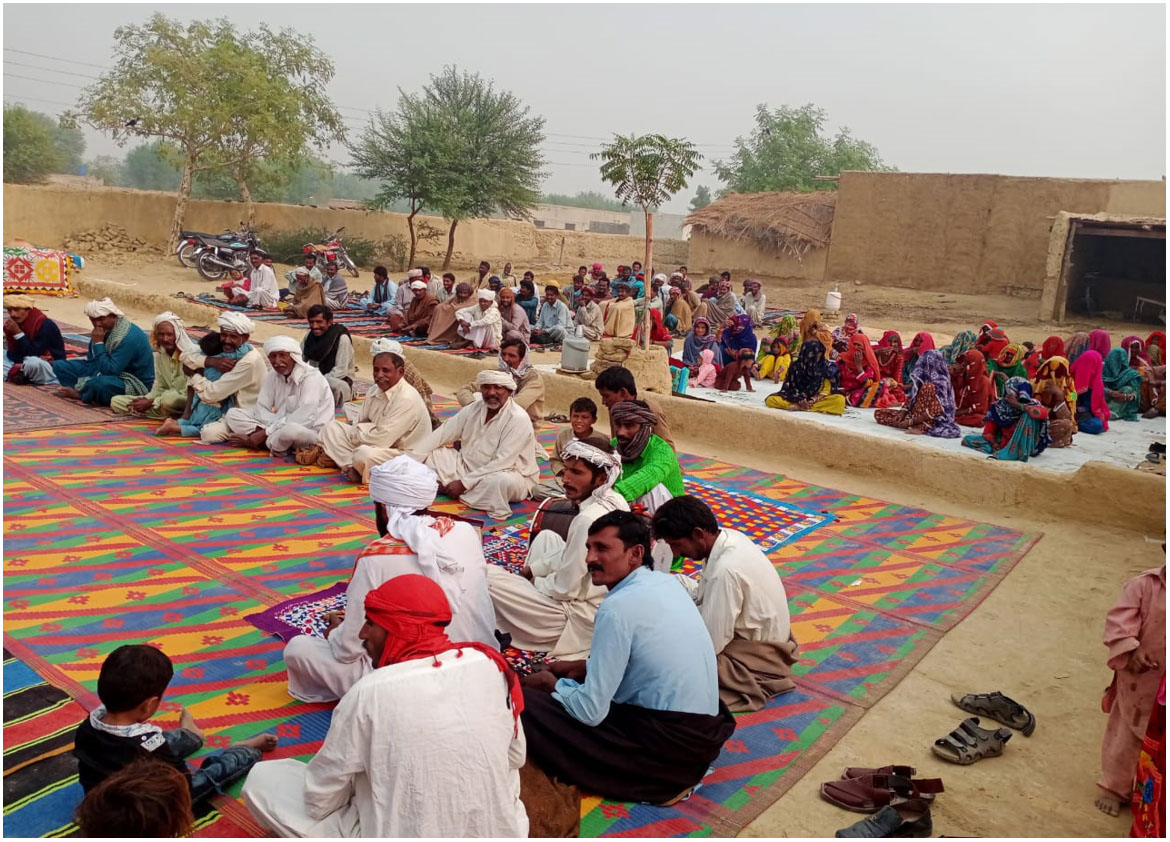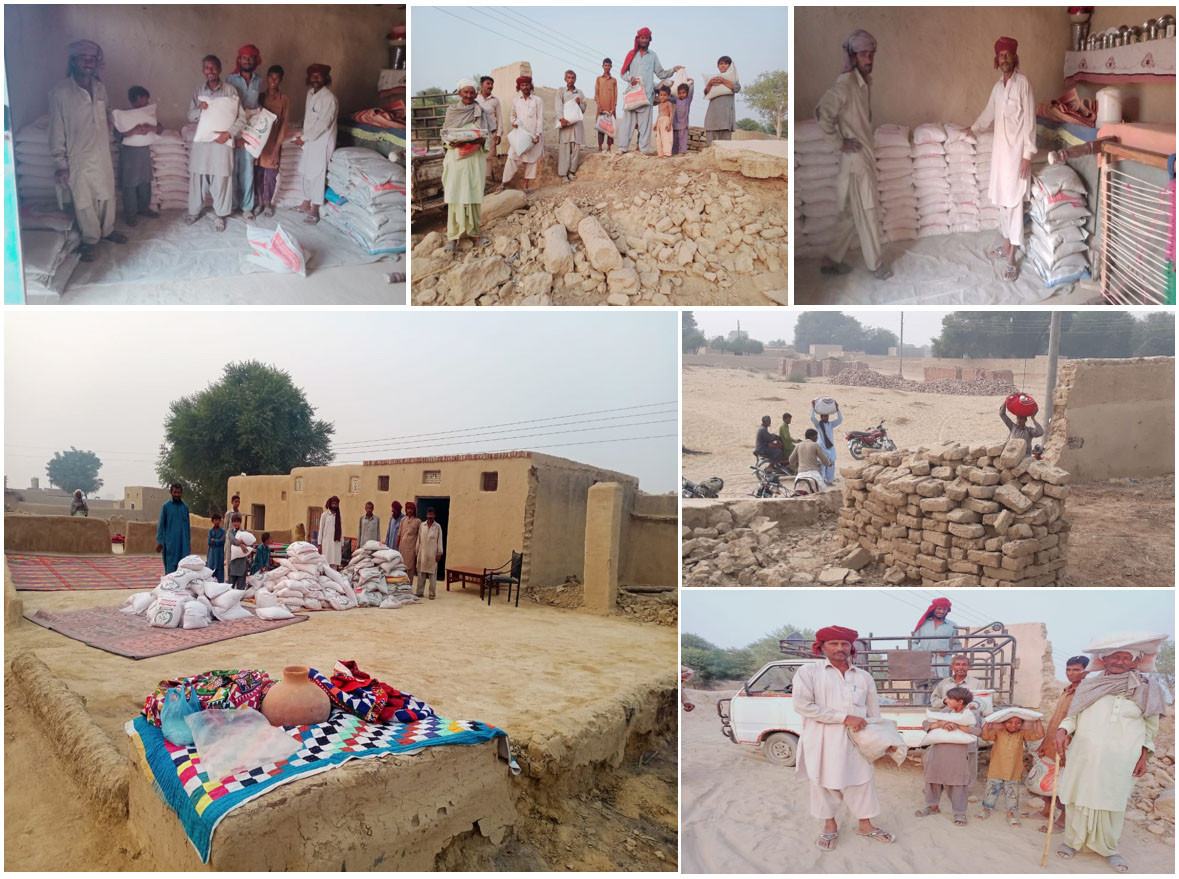 Many well recognised Government officials were invited at our programmes and they handed over the food bags and envelope of cash among needy Christian and Muslim families. The officials included Hon. Dr. Muhammad Shoaib Suddle (HSt HI QPM PPM, One-Man Commission on Implementation of Minorities Rights of Pakistan and former IG Sindh and Baluchistan), Hon. Muhammad Riaz Nazir Gara (RPO Gujranwala) and Hon. Rai Babar Saeed (CPO Gujranwala). DIG (Deputy Inspector General of Police Punjab State).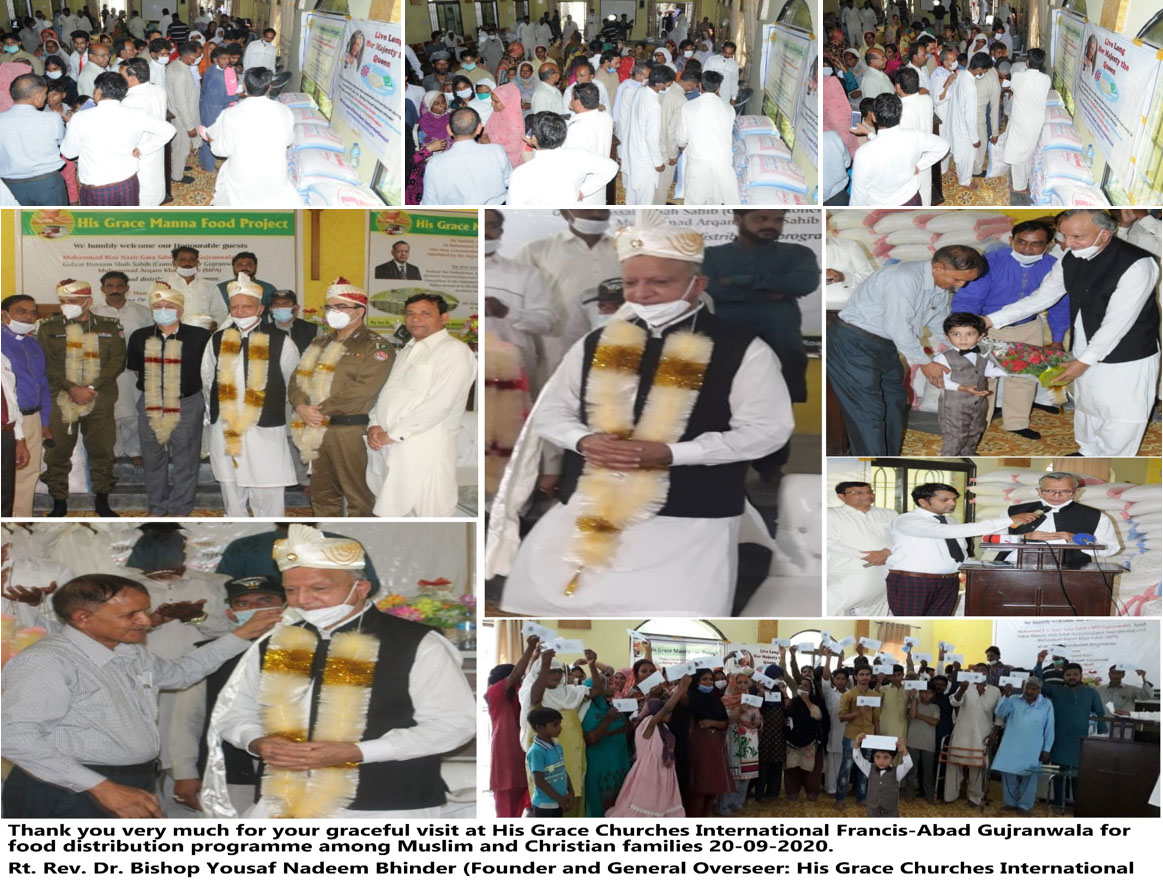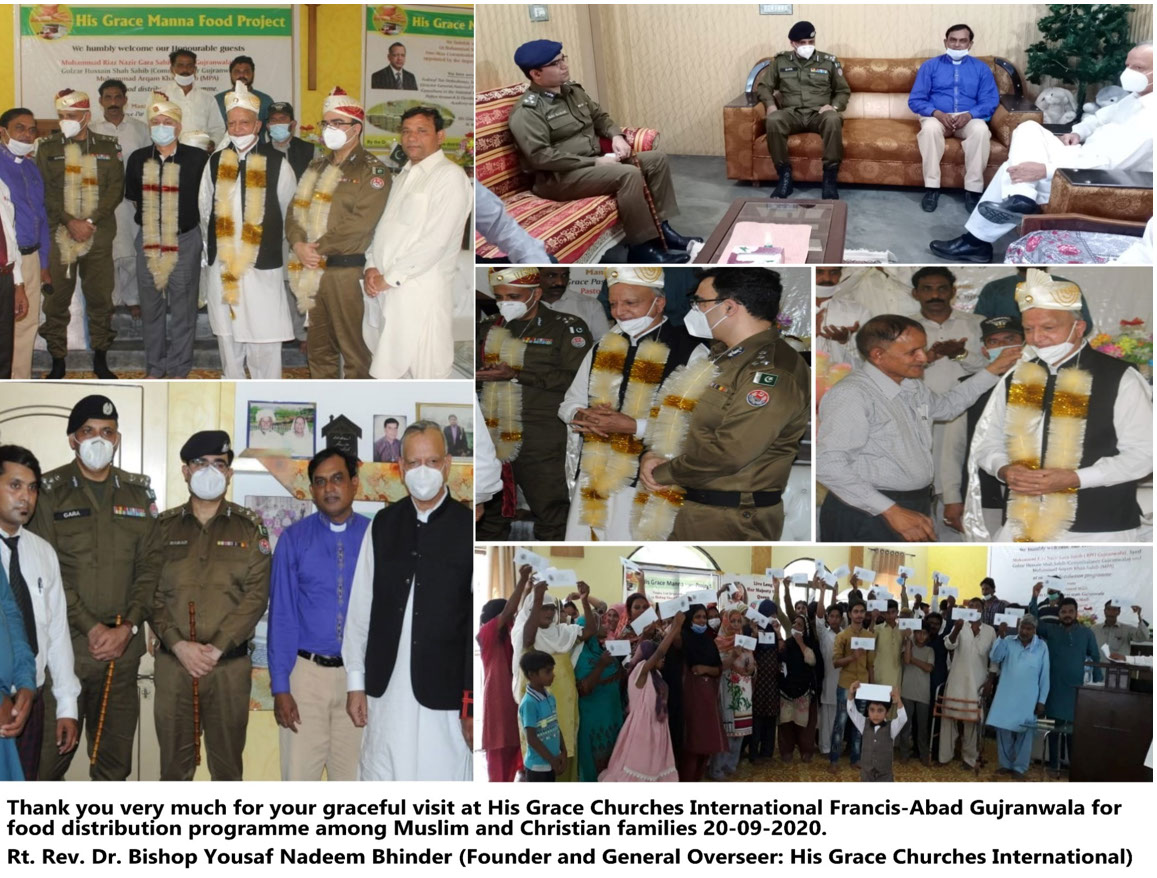 It was wonderful meeting with Hon. Cllr. Harmohinderpal Singh Sohal (The Mayor of Slough Berkshire) and Hon. Graham Barker ESQ (The High Sheriff of the Royal County of Berkshire) to promote love, peace and harmony among different communities.

Christmas dinner at Pakistan Embassy London on Monday the 16-12-2019
It is great honour and privilege to participate at Christmas Dinner organised by Pakistan' high commissioner H.E Muhammad Nafees Zakaria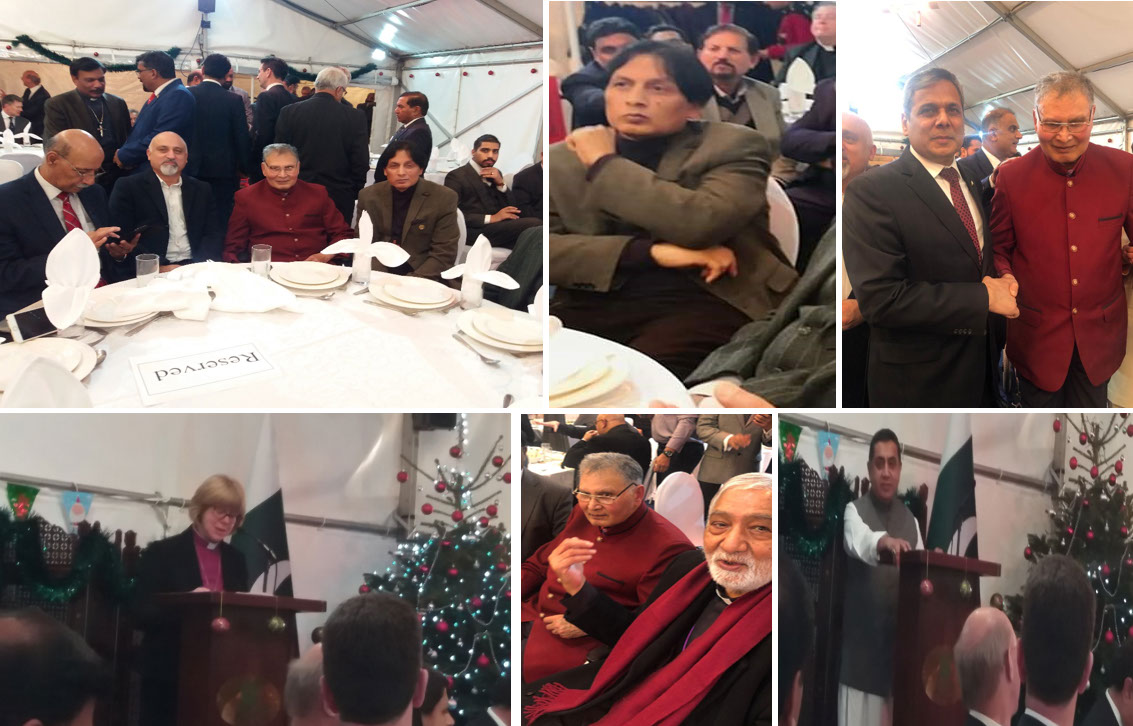 Bishop's Articles about promoting Peace and Harmony was published in Muslims Religious magazine and on Daily Express Urdu newspaper.