His Grace Churches International

HGCI Publication & Distribution Literature Ministry
By the grace of God, from 1998 to onward Rt. Revd. Bishop Yousaf Nadeem Bhinder have written and translated more than 20 books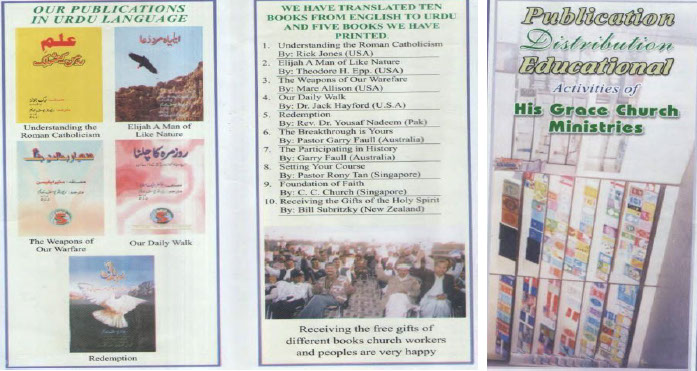 WONDERFUL USE AND TESTIMONY ABOUT MY BOOKS

These two of our books are very famous in Pakistan. The blue one is about Prophet Elijah's miracles, history and spiritual aspect. The other one is about the history and beginning of Catholic Church. The Bible colleges are using these books in the teaching classes as a Biblical subject. There are many testimonies of healings after reading the book on Prophet Elijah. Many catholic people had accepted Lord Jesus Christ as their personal Saviour.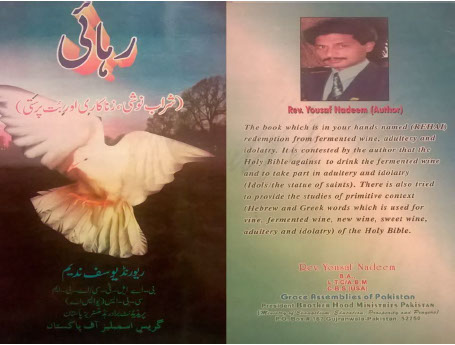 The book named Rahai (Redemption) published in August 1998. In this book The Bishop have answered all the challenging questions which were raised by Pakistani Muslims. He has been appreciated by Muslim and Christian scholars. Moreover, on October 27th 2016, he was so surprised when a Pakistani Pastor friend named Robin told him about the uses of this book in Sindh High Court Karachi Pakistan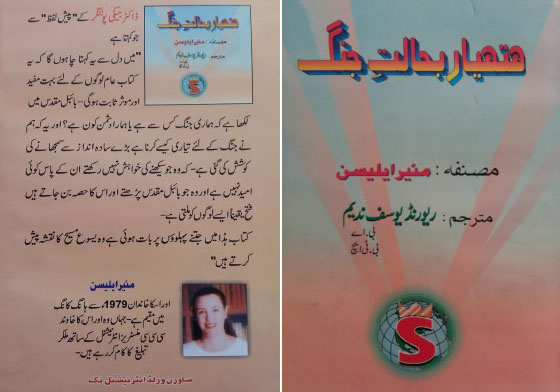 The name of this Book "The Weapons of our warfare"
Written by Mare Allison. Translated by Rt. Rev. Dr Bishop Yousaf Nadeem Bhinder.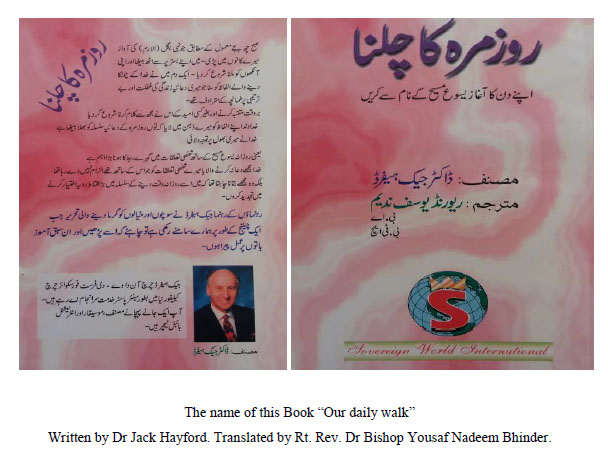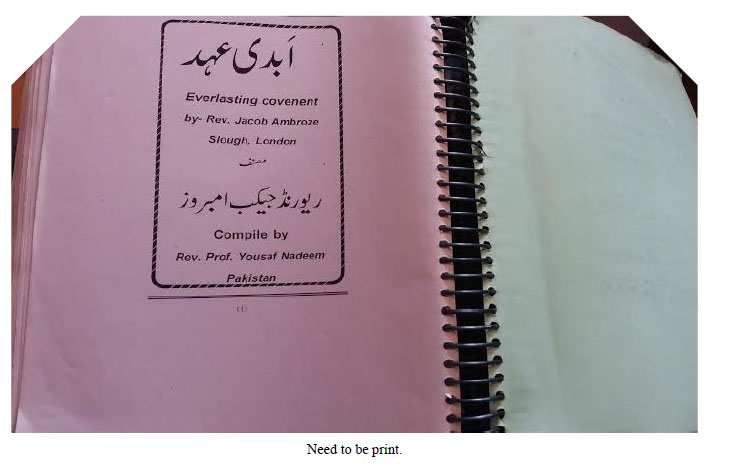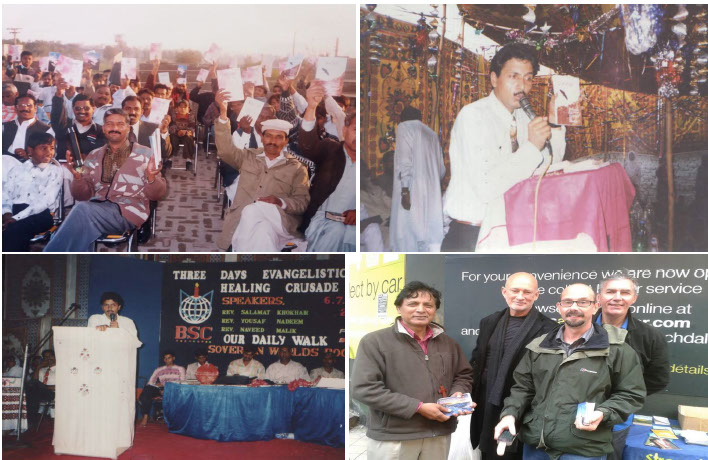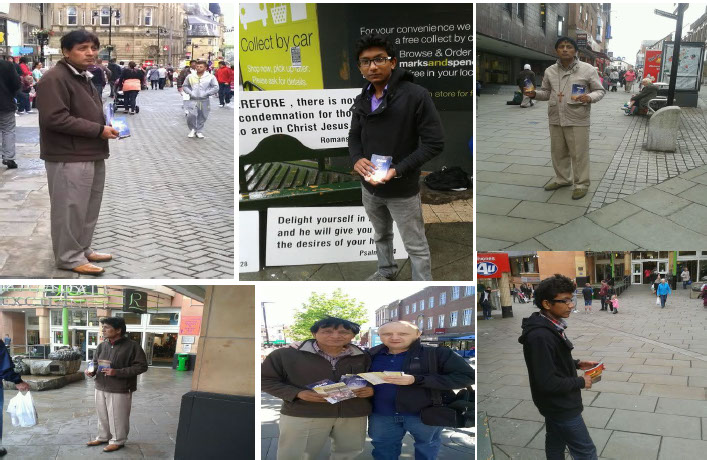 © Copyright : All rights reserved hisgracechurchint.org